Who Is Donna Vekic? Stan Wawrinka's Girlfriend, Tennis Star At Center Of Nick Kyrgios Beef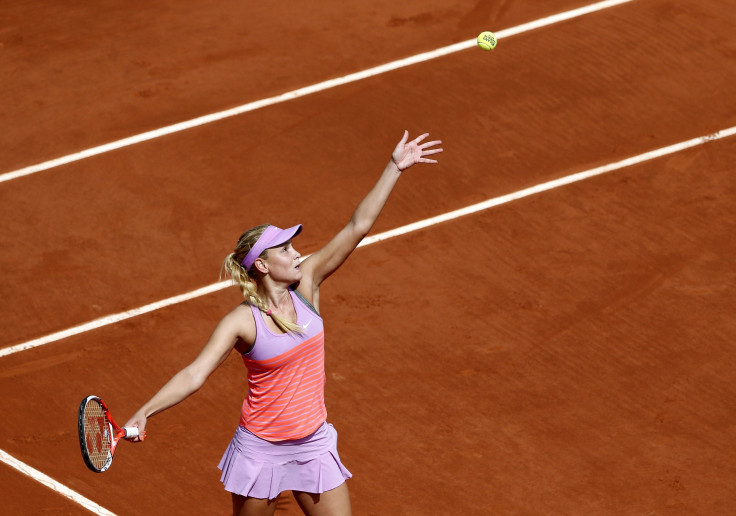 Up and coming Croatian tennis star Donna Vekic found her name in the news Wednesday night following an incident in which a microphone picked up lewd trash talk at a tennis match between Nick Kyrgios and Stan Wawrinka. Kyrgios told his Swiss opponent that the teenage tennis star Thanasi Kokkinakis had slept with his girlfriend.
"Kokkinakis banged your girlfriend; sorry to tell you that, mate," Kyrgios said midway through the second set of the match, unaware that a courtside microphone would broadcast the comment. Wawrinka would go on to withdraw from the match because of injury.
People soon suggested that Kyrgios was referring to the 19-year-old Vekic, to whom Wawrinka has been linked. Vekic had been seen cheering on Wawrinka, the 30-year-old reigning French and Australian Open champion, and has tweeted about him frequently.
Wawrinka's purported relationship with Vekic came shortly after he announced a divorce from his wife Ilham in April. The unexpectedly broadcast comments from Kyrgios, known for having a "bad boy" attitude, set off a storm of reactions. In a post-match interview, Kyrgios seemingly brushed the incident aside, but Wawrinka responded on Twitter by condemning his opponent.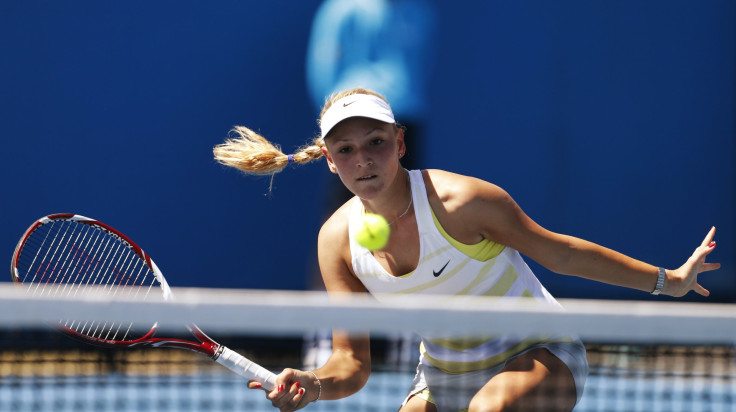 Prior to Wednesday night's incident, Vekic had made a name for herself as an up and coming player, aside from making headlines for her purported relationship with Wawrinka. She is currently ranked No. 127 in the world, but is still just a teenager with promise on the court. After her much-publicized cheering of Wawrinka at this year's Wimbledon in July, the Daily Mail ran a story calling her the next Maria Sharapova, one of the best players in the game. In fact, Vekic has addressed these comparisons in the past, especially after winning the 2011 junior Croatian national championship in 2011.
"'It doesn't annoy me. It's a compliment but I want to be Donna Vekic, not the next Maria Sharapova, or the next Caroline Wozniacki, even though I look like them a little bit,'" she said in an interview, according to the Daily Mail. "'There are a few teenagers in the top 100 now and I'm happy to be the youngest. The game is becoming more physical, so you don't get many youngsters anymore -- just us special ones, I suppose.'"
Vekic grew up playing tennis, beginning at six years old, and rocketed to her current success. While there have been a number of early exits from tournaments, Vekic won her first title at the Malaysian Open in 2014 and advanced to the third round of the French Open in 2015.
© Copyright IBTimes 2023. All rights reserved.