Who Is Dr. Jerome Lejeune? French Geneticist Behind Down Syndrome Discovery Is Closer To Sainthood
KEY POINTS
Lejeune discovered the existence of an extra chromosome on the 21st pair in 1958
He was awarded the Kennedy Prize in 1962
The case for his beatification was opened in 2007 by the Roman Catholic Church
Pope Francis on Thursday gave the title "venerable" to French doctor Jerome Lejeune, who discovered the cause of Down syndrome and was anti-abortion, bringing him closer to sainthood. St. John Paul II greatly admired the doctor because he advocated against abortion.
Pope Francis recognized the "heroic virtues" of Lejeune. For his beatification, the Vatican must now confirm a miracle attributed to his intercession, and another for him to be declared a saint, according to The Associated Press.
Lejeune discovered the existence of an extra chromosome on the 21st pair in 1958 while studying the chromosomes of a child. The condition has been known as trisomy 21 since then. He was awarded the Kennedy Prize in 1962 for the discovery and William Allan Memorial Award of the American Society of Human Genetics in 1969.
"For the first time in the world, a link had been established between an intellectual disability and a chromosome abnormality," the Jerome Lejeune Foundation said on its website about the discovery. Lejeune also discovered the cause of other chromosome abnormalities, it added.
The Foundation also said that although Lejeune's work should have helped medicine move towards a cure, it's "often used to identify children carrying these diseases as early as possible, usually with the aim of terminating pregnancy".
Lejeune started advocating against abortion after pro-abortion laws were framed in some Western countries, the foundation added, and the case for his beatification was opened in 2007 by the Roman Catholic Church.
In a statement, the president of the Jerome Lejeune Foundation USA said that they welcome the announcement of Pope Francis giving the "venerable" title to the doctor. "Lejeune discovered the cause of Down syndrome and dedicated his life to providing care and advocating for the medically vulnerable," the statement read. He also announced the opening of the first U.S.-based medical center for people with Down syndrome in March 2021 in Colorado.
Pope Francis in 2019 had said that abortion was like hiring a "hitman to solve a problem." The Catholic bishops have criticized President Joe Biden, who said that while he is against abortion, he cannot impose his position on others. Reuters quoted the president of the U.S. Catholic Bishops Conference, Los Angeles Archbishop Jose Gomez, as saying that the bishops will fight Biden over his position on moral issues like abortion.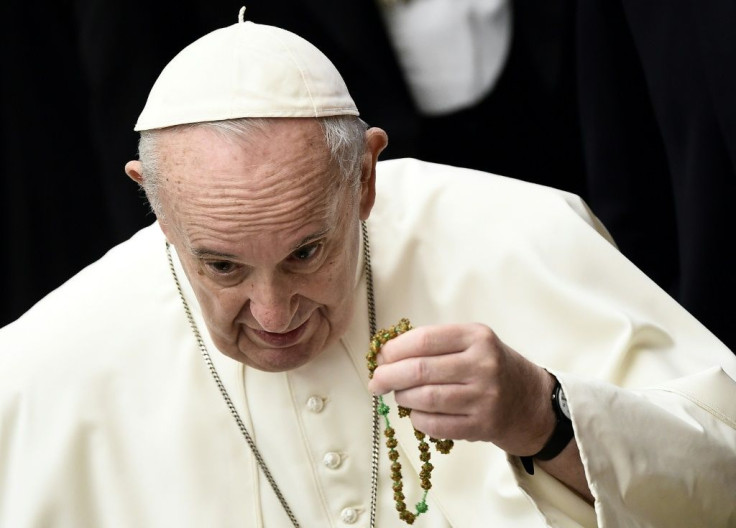 © Copyright IBTimes 2023. All rights reserved.
FOLLOW MORE IBT NEWS ON THE BELOW CHANNELS