Who Is Fabiano Caruana? 26-Year-Old Could Be First American Chess Champion In 46 Years
The United States has not produced a world chess champion since 1972. That lengthy, 46-year drought could come to an end in November, though, as a 26-year-old who developed his talents in Brooklyn will try to defeat the game's top player at the World Chess Championship 2018 in London this month, according to a profile by NBC News.
Fabiano Caruana was born in Miami but relocated with his family to Brooklyn at a young age. He now resides in St. Louis, and when he is not competing at chess's highest level, he is posting for tens of thousands of followers between Twitter and Instagram.
When his chess talent became apparent, he started competing, and winning, in tournaments in New York City. At the age of 12, he and his family moved to Madrid so he could train with the best of the best in Europe, according to Chessbase.
He has since gone on to become one of the best chess players in the world and is currently locked in a 12-game struggle against reigning champion Magnus Carlsen of Norway. The two have played eight of their 12 scheduled games, with each winning four. If Caruana wins, he will be the first American to take home the title since Bobby Fischer in 1972.
Caruana is gaining in popularity. He was recently profiled by Soledad O'Brien on HBO's "Real Sports." CNN described him as "nerdy, but stylish."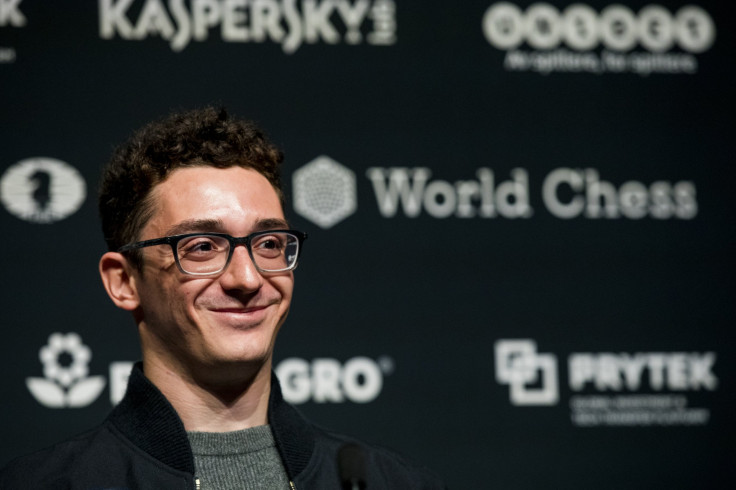 The next game is on Wednesday. Carlsen has won the championship seven years in a row, so aside from the significance of an American winning, Caruana's victory would break Carlsen's stranglehold on world chess.
The World Chess Championship draws a huge audience that is expected to reach 1.5 billion viewers this year, per NBC. If Caruana wins outright, he will take home 60 percent of the $1.14 million prize fund, or around $684,000. He would also get a piece of the pay-per-view revenue.
© Copyright IBTimes 2022. All rights reserved.
FOLLOW MORE IBT NEWS ON THE BELOW CHANNELS