Who Is Fethullah Gülen? After Failed Coup, Turkey Raids Businesses Linked To Muslim Cleric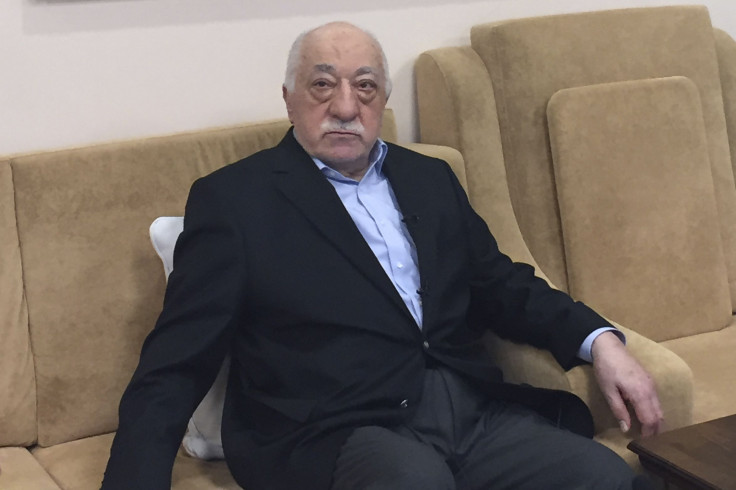 Turkish authorities continued to crack down Thursday on people linked to Fethullah Gülen, the Muslim cleric President Recep Tayyip Erdoğan has blamed for trying to overthrow the government last month.
Agence France Presse reported that authorities issued more than 180 arrest warrants and carried out a roughly 200-address raid near Istanbul on Thursday. The left-wing news site BirGün summed up its feelings about the raid in its headline: "The witch hunt continues."
On July 15, armed forces tried to stage a coup in Turkey over concerns about the role of Islam in government. The coup attempt shut down bridges, killed more than 260 people and made the president go into hiding, only able to give frantic media interviews via video chat. When Erdoğan emerged, he swiftly began to punish the rebels, suspending or arresting more than 50,000 people accused of helping with the coup effort.
Turkey Coup Aftermath by the Numbers | Graphiq
Erdoğan named the mastermind of the coup to be Gülen, a 75-year-old moderate Sunni who founded the popular education-focused Gülen Movement, also called hizmet. But Gülen's not even in Turkey — he lives in Pennsylvania, where he moved after having a falling-out with Erdoğan in 1999, according to Vox.
The former imam has rejected allegations that he was involved in the rebellion.
"The assertion that I convinced the eighth largest army in the world — from 6,000 miles away — to act against its own government is not only baseless, it is false, and has not resonated throughout the world," he reportedly wrote in Le Monde earlier this month. "If there are any officers among the coup plotters who consider themselves as a sympathizer of hizmet movement, in my opinion those people committed treason against the unity of their country by taking part in an event where their own citizens lost their lives. They also violated the values that I have cherished throughout my life, and caused hundreds of thousands of innocent people to suffer under the government's oppressive treatment."
Erdoğan and his allies don't believe Gülen. As such, for the past month they've pushed for the United States to extradite the cleric to be tried in Turkey. U.S. Secretary of State John Kerry has pushed back, requesting evidence.
Prime Minister Binali Yildirim said this past weekend he was optimistic about the possible extradition.
"There is no compromise apart from this chief terrorist coming to Turkey and being prosecuted. The U.S. cannot ignore our demand, it is crystal clear that FETÖ [Fethullahist Terrorist Organization] is behind the failed coup," Yildirim said, according to the Hurriyet Daily News. "The only way to prevent the rising (negative) sentiment against America is for the U.S. to hand over this man and make sure Turkey's justice system holds him accountable."
Fethullah Gülen and his conflict with Recep Tayyip Erdogan | Graphiq
© Copyright IBTimes 2023. All rights reserved.