Who is Jaba Kankava? Ukrainian Soccer Player Saves Opponent's Life; Oleg Gusev Swallows Tongue After Collision [VIDEO]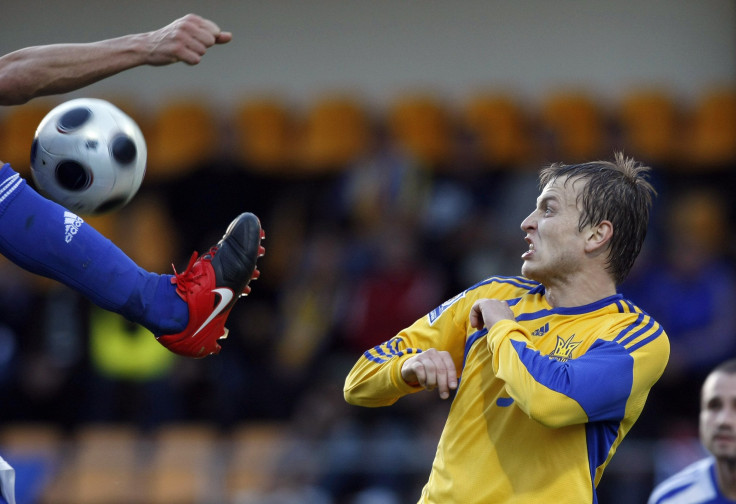 A quick-thinking Ukrainian soccer player was credited with saving the life of an opponent who had swallowed his own tongue after a violent collision.
The incident occurred during a Ukranian Premier League match between Dnipro Dnipropetrovsk and Dynamo Kiev on Sunday, The Independent reports. In the 20th minute, Dynamo Kiev captain Oleg Gusev broke toward the net in pursuit of a pass, only to endure an accidental knee to the head from opposing goaltender Denis Boyko.
The collision was so violent that Gusev was knocked unconscious. But the real danger stemmed from the fact that the Dynamo midfielder had swallowed his tongue, which obstructed his airway and placed his life in danger.
As Gusev lay motionless on the ground, Jaba Kankava, who plays for Dnipro, realized that his downed opponent was unable to breath. He rushed to his side, reached into Gusev's throat and pulled the man's tongue free, clearing his airway in the process, Pro Soccer Talk notes. Gusev reacted immediately, regaining consciousness and rolling onto his stomach.
Gusev was taken off the field on a stretcher and treated at a local hospital for a concussion and broken jaw, the New York Daily News reports via Romania's Gazeta Sportulrilor. However, the head of the hospital reportedly credited Kankava with saving the man's life.
On Sunday, the Dynamo wished Gusev a speedy recovery on their official website. "Human life is above all and the episode when [Oleg Gusev] suffered a severe injury proves that," the statement said. "We wish [Gusev] recover as quickly as possible."
Gusev's injury was reminiscent of a similar incident in 2007, when Chelsea star John Terry swallowed his tongue during the Carling Cup final. Like Gusev, Terry suffered a concussion and had to be taken off the field on a stretcher.
© Copyright IBTimes 2023. All rights reserved.