Who Is Jasmine Tridevil? Woman Claims She Has Plastic Surgery To Get Three Breasts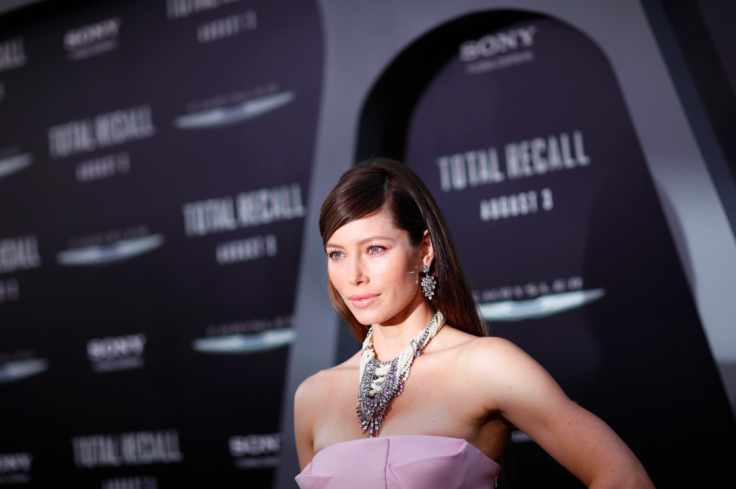 The three-breasted woman from "Total Recall" was just a myth, until Jasmine Tridevil claimed she had plastic surgery to get a third boob. In an interview, the Tampa, Florida, resident revealed that she underwent cosmetic surgery a few months ago because she didn't want to appear attractive to men anymore.
"I got it because I wanted to make myself unattractive to men," Tridevil, 21, told Real Radio 104.1. "Because I don't want to date anymore." She would not give a reason why she did not want to date when asked by interviewers.
Her extra boob is complete with an artificial nipple and a tattoo to look like an areola, she said. Though she is happy with the procedure, Tridevil said her three breasts are not identical.
Having an unorthodox surgery also means she has to get creative with her clothing. The bikinis Tridevil wears are homemade by buying two of the same bathing suit top. She then cuts one of the tops and stitches the third triangle into the suit.
Tridevil, who refused to give her real name, said she had to go through 50 different doctors before she found someone who would perform the surgery. The physician did not want his name to be released, she said.
"It was really hard finding someone that would do it too because they're breaking the code of ethics," she said. "But I got a breast implant and a mini implant to make it look like there's a nipple poking out."
The surgery reportedly cost her $20,000 and took her two years to save up for it working as a massage therapist. Her family is not fond of her new enhancement, she said. Tridevil's mother reportedly will not let her sister talk to her and even though her father is unhappy, she said he is still supportive.
Even though she said she is not in it for the fame, Tridevil wrote on Facebook she was flying to New York to appear on "Inside Edition." She reportedly hired a camera crew to follow her around so she can pitch a reality show to MTV, Huffington Post wrote.
She also appears to be active on several different social media platforms, including Facebook, Twitter and Instagram, but since she is not verified it's hard to indefinitely determine if the accounts are authentic.
The surgery also draws comparison to "American Horror Story: Freak Show." Angela Bassett's character Desiree Dupree has a third breast, though it's not known if she had elective surgery or was born that way. "American Horror Story: Freak Show" premieres on FX on Wednesday, Oct. 8, at 10 p.m. EDT.
Follow me on Twitter @mariamzzarella
© Copyright IBTimes 2023. All rights reserved.