Jasmine Tridevil's Three Breasted Plastic Surgery Draws Comparison To 'American Horror Story: Freak Show' Character
Jasmine Tridevil, 21, a Florida massage therapist, reportedly spent $20,000 on plastic surgery to add a third breast. The surgery has drawn comparisons to actress Angela Bassett's upcoming "American Horror Story: Freak Show" character, Desiree Dupree.
For those unfamiliar with the FX miniseries, the fourth installment is set to revolve around one of the last remaining freak shows in the United States. One of the performers in the freak show is Bassett's Desiree Dupree, a gorgeous woman with three breasts. It's unclear if Dupree's character had elective surgery or was born with the extra breast -- which is a real life condition that does affect some people. An extra breast is referred to as accessory breast syndrome or polymastia syndrome.
According to Entertainment Weekly, Bassett wears a prosthetic on set that covers her entire chest.
"Angela likes to flash them," Season 4 co-star Sarah Paulson revealed to EW. "She's like, 'Look at my three boobs!'"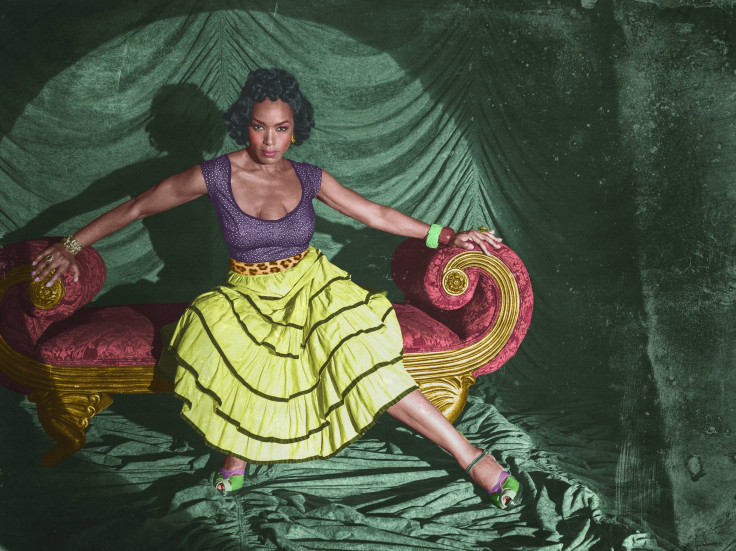 The upcoming "American Horror Story" character doesn't appear to be on Jasmine Tridevil's radar though. Tridevil told a Florida radio station she underwent the surgery to make herself "unattractive to men" and to become a reality TV star. The Daily Mail reported she hired a camera crew that is documenting her "struggles" as a three-breasted woman.
"My whole dream is to get this show on MTV," she said on the radio. "I'm dumping every penny I have into this. If this doesn't work, I'm through."
Tridevil even has a name for her potential reality series -- "Jasmine's Jugs." The reality-star wannabe is reportedly working on sending a pilot episode to MTV.
Of course Bassett's "American Horror Story" character isn't the only famous three-breasted person out there. "Total Recall" fans will remember the 1990 film featured a three-breasted prostitute. Actress Kaitlyn Leeb also wore a prosthetic chest in the 2012 remake.
Check out a photo and video of Jasmine Tridevil with her three breasts below. "American Horror Story: Freak Show" premieres on FX on Wednesday, Oct. 8, at 10 p.m. EDT.
© Copyright IBTimes 2022. All rights reserved.
FOLLOW MORE IBT NEWS ON THE BELOW CHANNELS