Who Is John Russell Houser? Lafayette Movie Theater Shooter Identified, Was A 'Drifter'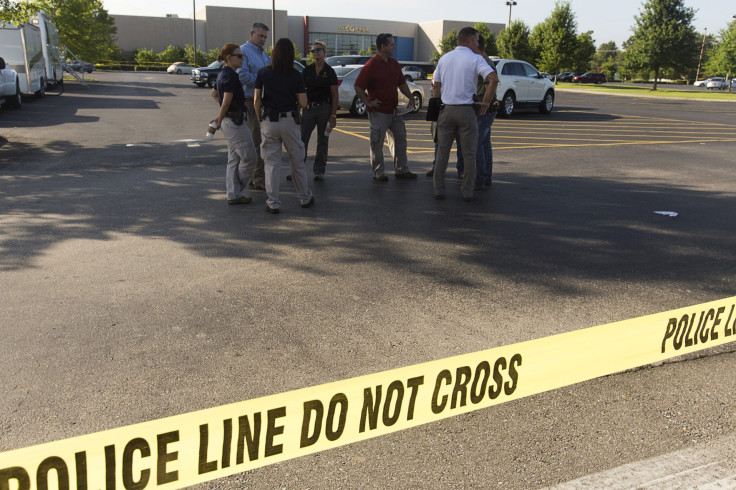 Authorities in Lafayette, Louisiana have identified John Russell Houser, 59, as the man they say fatally shot two people and injured nine others late Thursday at a local movie theater, Lafayette Police Chief Jim Craft said at a press conference Friday. Houser died of a self-inflicted gunshot wound after police confronted him at the theater.
Houser was a white male from Alabama who was "kind of a drifter," Craft said. He fired at least 13 shots from a .40-caliber handgun during the attack. Authorities have not found any evidence that Houser had an accomplice.
Houser opened fire on a crowd of moviegoers at a showing of the film "Trainwreck" shortly before 8 p.m. CT on Thursday night, the Advertiser reported. Two people died at the scene, including the shooter. A third person died after being transported to a nearby hospital. Craft said Houser had parked a car near the theater's exit and only committed suicide when authorities arrived before he could reach the vehicle.
Police have yet to identify a motive for Houser's actions, the Associated Press reported. Investigators raided a room at a nearby Motel 6 hotel in Lafayette early Friday morning and said Houser stayed there before he carried out the shooting. Wigs and other elements used in disguises were purportedly found in the room.
Authorities have identified Mayci Breaux, 21, of Franklin, Louisiana and Jillian Johnson, 33, of Lafayette as the victims who died in the shooting. A third woman was hospitalized in critical condition as of Friday morning, the Advocate reported.
© Copyright IBTimes 2023. All rights reserved.