Who Is Joseph Patterson? Adrian Peterson's 2-Year-Old Son In Critical Condition After Attack By Mother's Boyfriend: Report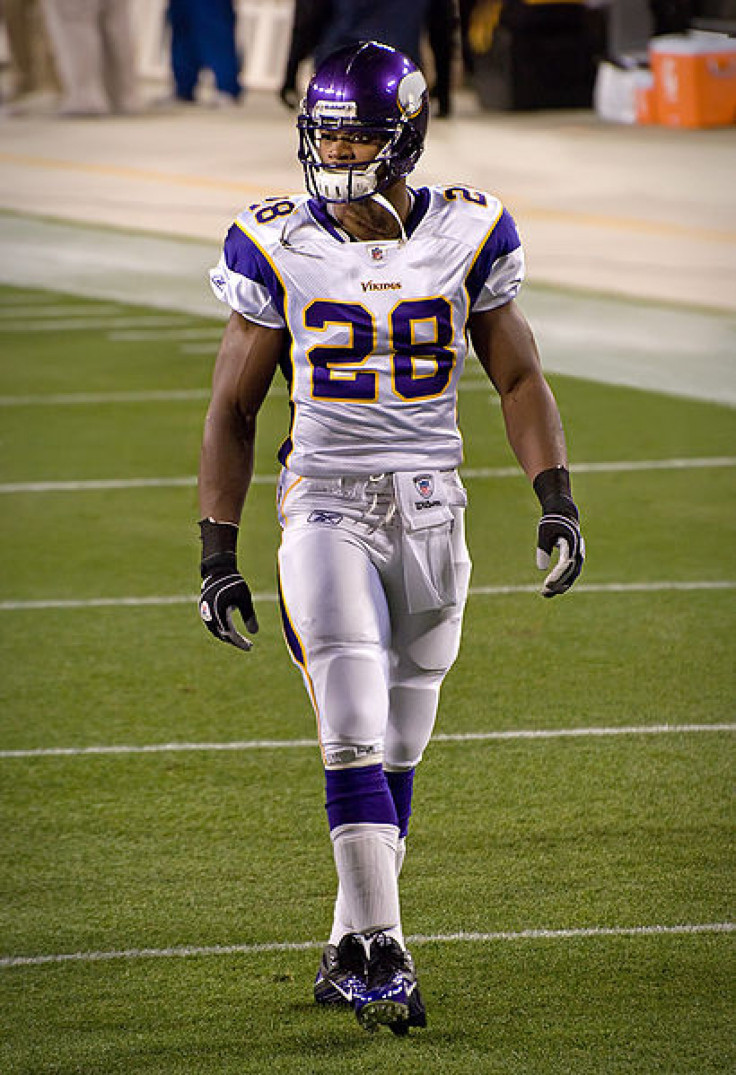 Update (12:04 p.m.): TMZ is reporting that "multiple sources with direct knowledge of the situation" have revealed that the critically injured child is indeed Adrian Peterson's son, but that the child is not Adrian Peterson Jr, the son that Peterson has been photographed with over the years.
-
The 2-year-old old of Minnesota Vikings star Adrian Peterson is reportedly in critical condition after he was physically assaulted by a man who has been dating his mother.
Peterson's son was reportedly rushed to a South Dakota hospital after that attack, TMZ reports. Peterson has left the Minnesota Vikings to be with his son.
Police have arrested Joseph Patterson, a 27-year-old man who has been dating the mother of Peterson's son, in connection with the assault. Patterson will reportedly face charges of aggravated felony assault and battery of an infant, TMZ reports.
Sioux Falls police Lt. Blaine Larsen told the Argus Leader that Patterson was the only person home with Peterson's son at the time of the attack. He added that Patterson's relationship with the child's son was "fairly new."
Law enforcement sources told TMZ that emergency personnel responded on Wednesday to a call from the apartment where Peterson's son lives with his mother. The medical workers reportedly found the 2-year-old "unresponsive."
Authorities rushed Peterson's son to a hospital, where doctors determined that his injuries were consistent with child abuse. Sources reportedly revealed that the young boy suffered "severe head injuries" in Patterson's attack, TMZ reports.
On Thursday, Stu Whitney with the Argus Leader, a South Dakoka publication, reported that Peterson had traveled to Sioux Falls, S.D., to deal with a "very serious" family crisis. The Vikings running back is expected to return to the team on Friday and will play in Sunday's game against the Carolina Panthers, Sports Illustrated reports.
© Copyright IBTimes 2023. All rights reserved.