Who Is Junpei Yasuda? Video Of Japanese Hostage, Reportedly Held By Al Qaeda Affiliate In Syria, Released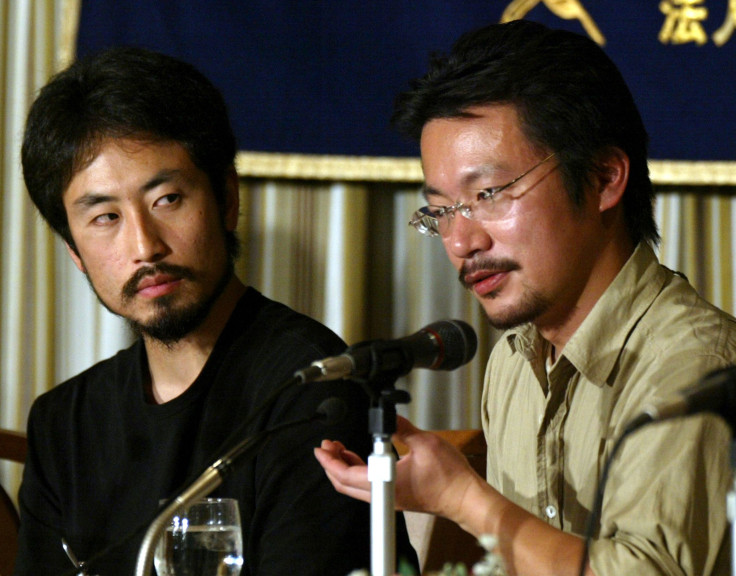 Video footage of missing Japanese freelance journalist Junpei Yasuda, reportedly being held by an al Qaeda affiliate in Syria surfaced Thursday, according to reports. The video, which was posted on Facebook, reportedly showed the hostage reading a message to his family and country.
In the video, Yasuda reportedly introduced himself and said that he missed his family and wanted to see them. The 42-year-old, who went missing after entering Syria from Turkey in June 2015, did not mention who is holding him nor did he speak about his captors' demands. He said "they" allowed him to say what he wanted, according to Reuters.
"I have to say to [sic] something to my country: When you're sitting there, wherever you are, in a dark room, suffering with the pain, there's still no one. No one answering. No one responding. You're invisible," Yasuda reportedly said, in the video.
Local media reported that Yasuda may be held by al Qaeda's Syria wing, the Nusra Front, possibly for ransom.
Japanese Foreign Minister Fumio Kishida said the government was aware of the video and was working to determine its authenticity, Reuters reported, adding that authorities were also collecting and analyzing intelligence to formulate a response.
"The safety of Japanese citizens is an important duty of the government, so we are making full use of various information networks to respond," Kishida reportedly said.
© Copyright IBTimes 2023. All rights reserved.