Who Is Kim Jong Un's Wife? 10 Facts To Know About Ri Sol Ju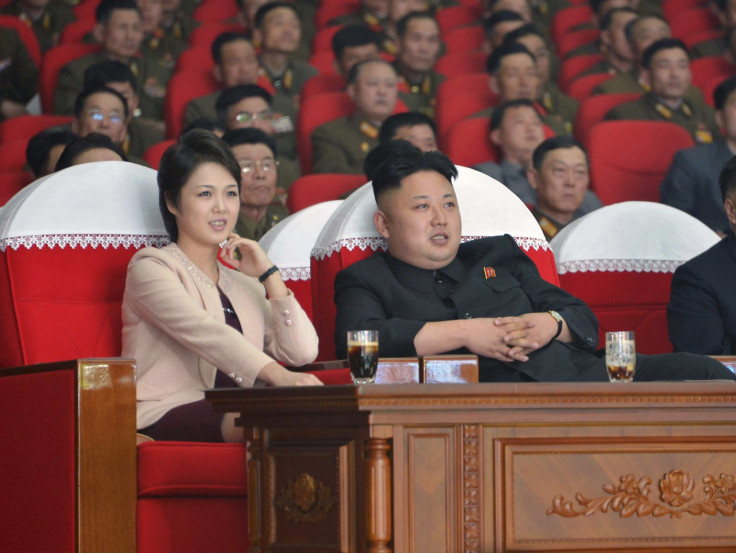 North Korea's Kim Jong Un and his wife Ri Sol Ju have been rarely seen together in public. The 27-year-old made her first public appearance in over seven months in December.
Ri's life has been shrouded in mystery since she married Kim in 2012, and fresh questions about her identity and whereabouts started to make rounds when she disappeared for months after her public appearance on March 28, 2016. Her absence sparked rumors of pregnancy.
Here are the 10 facts that we know about Kim's wife despite all the mystery surrounding her life.
Ri was born on Sept. 28, 1989, in Chongjin, the third largest city in North Korea.
Ri was a former member of the country's Unhasu orchestra and had performed for Kim in 2010, according to South Korean media.
She reportedly attended the Geumsung 2 Middle School in Pyongyang.
Her mother is reportedly the head of the gynecology department at a local hospital, while Ri herself is a science graduate student.
Kim and Ri broke the North Korean tradition when they were first pictured together in 2012 as neither his father Kim Jong Il nor his grandfather Kim Il-sung were ever pictured with their partners in public.
Ri gave birth to a baby girl in 2013. According to former NBA star Dennis Rodman, who returned from a trip to North Korea in 2013, said that the girl's name was Ju-ae.
In 2014, rumors surfaced that Ri was expecting a second child after photos emerged showing her wearing loose-fitting clothes.
Ri is best known for her love of luxury goods, according to media reports, and was once spotted carrying a handbag by Dior worth $1,594.
She appeared alongside Kim 18 times in 2012, 22 times in 2013 and 15 times in 2014, Yonhap News Agency reported, but added that the appearances reduced subsequently. She spent long periods out of the public view in 2015 and 2016.
Kim's sister Kim Yo Jong is believed to be a more important figure in North Korea than Ri.
© Copyright IBTimes 2023. All rights reserved.