Who Is Kim Ng? 5 Things To Know About Miami Marlins' New GM
The Miami Marlins named Kim Ng as their general manager Friday, making history in the process. Ng is the first female and first Asian American to become an MLB GM.
Ng isn't simply breaking barriers in baseball. No female has ever been the general manager of a major-league men's American professional sports franchise.
She's unknown to most baseball fans, but Ng has spent three decades in the league. After working her way up through the ranks of various organizations, the 51-year-old finally gets the chance to lead her own club.
Who exactly is Kim Ng? Here are five things to know about Miami's new GM.
1. She was an intern with the Chicago White Sox.
Ng got her MLB career started shortly after she graduated from Chicago University in 1990. One year in the organization turned into a full-time position as a special projects analyst with the White Sox.
2. She was an Assistant GM with the New York Yankees and Los Angeles Dodgers.
When the Yankees hired Ng, she became the league's youngest assistant general manager at 29 years old. She was also one of only three women to hold that title. The Dodgers made Ng their Assistant GM and vice president in 2001.
3. She has been a GM candidate for 15 years.
It took many, many interviews for Ng to finally be hired as a general manager. The Dodgers considered her for the position in 2005. Ng has been a candidate for the San Diego Padres, Seattle Mariners and Los Angeles Angels in the past. The New York Mets and San Francisco Giants interviewed her two years ago.
4. She hasn't worked for a team in nearly a decade.
Ng has spent the last nine years as a senior vice president for Major League Baseball. She's worked under Joe Torre, who became MLB's chief baseball officer in 2011. Ng oversaw international operations, along with MLB's scouting bureau and the fall league
5. She was a star athlete.
Ng played shortstop and third base during her softball career at the University of Chicago. She was named an MVP infielder, according to the NCAA's official website.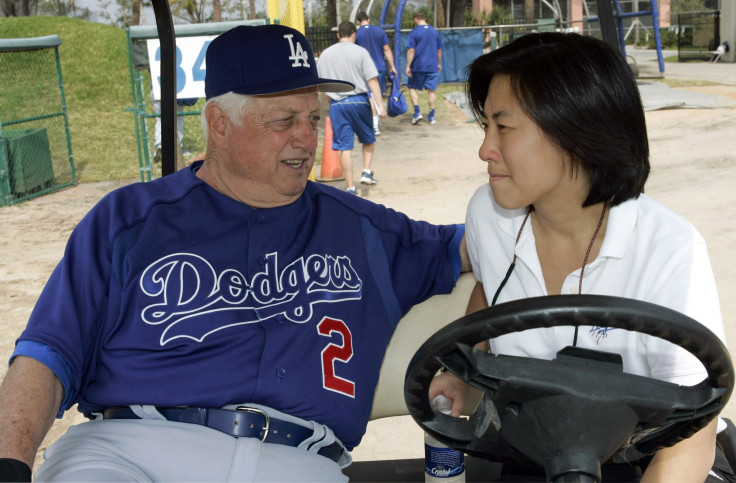 © Copyright IBTimes 2023. All rights reserved.