Who Is King Albert II, The Monarch Who Abdicated The Throne Of Belgium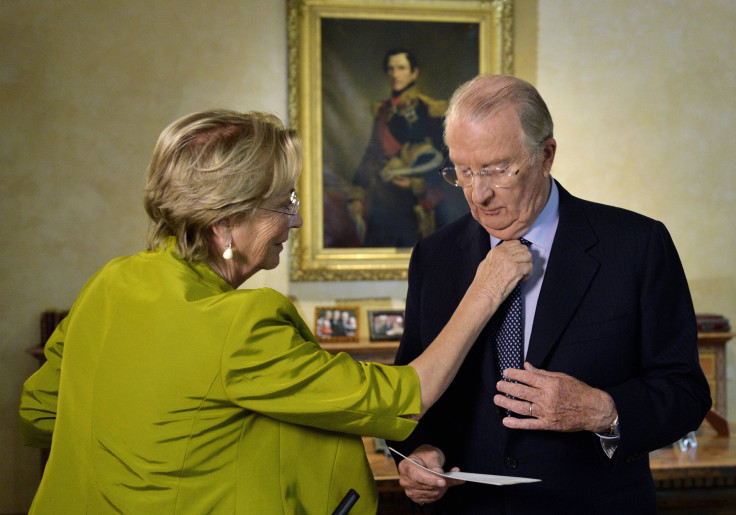 King Albert II of Belgium, 79, who announced on Wednesday that he would abdicate his throne because of health reasons and old age on July 21 -- which is incidentally Belgium's national day -- will be succeeded by his 53-year-old son, Prince Philippe, who is "well prepared for this task," according to his father.
Albert II was born in Brussels in 1934, the second son to Leopold III -- King of the Belgians from 1934 to 1951 -- and his first wife, Astrid of Sweden.
He was not supposed to reign, as his older brother succeeded their father -- who was forced to abdicate because of his ambiguous role during World War II and and the German occupation -- in 1951. But King Baudouin remained childless until his death in 1993, making Albert the next in line to become king of the Belgians.
In 1958, at the coronation of Pope John XXIII, then-Prince Albert met his future wife, the Italian Princess Paola Ruffo di Calabria, who would later become Paola, Queen of the Belgians. Together, they have three children: Prince Philippe; Princess Astrid, 51, and Prince Laurent, 49.
During his 20-year reign, Albert II played different roles as the constitutional monarch of an ethnically divided country, split in half between the Walloons, who live in the French-speaking south, and the Flemings in the Dutch-speaking, wealthier north.
His stewardship of the country, often torn by disagreement between the two groups, was widely seen as a key factor in maintaining stability at the heart of Europe (Belgium's capital Brussels is also the de facto capital of the European Union, which has its executive institutions there.)
His biggest challenge, perhaps, came when Belgium went through an unprecedented crisis beginning in 2010. The country remained for 541 days without a government, because the Parliament could not form a majority coalition. When the crisis was resolved, Albert swore in a new government with Social Democrat Elio Di Rupo as the prime minister.
In January 2012, he announced that the royal family would freeze its state allowance and would use its own money to take care of the royal palaces.
At the end of that same year, a controversy erupted when the king compared the country's populist movements to those of the 1930s, after Bart De Wever, the leader of a Flemish nationalist party that seeks independence for the north of Belgium, said his role in the government should be changed as he "could no longer see the monarch as playing the constitutional role of referee." That statement, a direct challenge to the constitutional system that has so far held Belgium together, prompted an unusually direct response from the king, who is barred by law -- like all other constitutional monarchs in Europe -- from making political statements.
Recently, a mini-scandal shook the monarchy as the artist Delphine Boel, who says she is Albert's illegitimate daughter, launched a legal action to prove that she is from royal blood. Albert never publicly recognized that he has another daughter, but he did say during a public speech that he had a difficult time with his wife back in the 1960s. As Albert II was immune from legal action as reigning monarch, his abdication may completely reshuffle the cards for Boel -- and provide new fodder for the tabloids that follow breathlessly the lives of Europe's remaining royal families.
© Copyright IBTimes 2023. All rights reserved.
FOLLOW MORE IBT NEWS ON THE BELOW CHANNELS