Who Is Maher Al-Bilawi? ISIS Commander In Fallujah Killed In US Airstrikes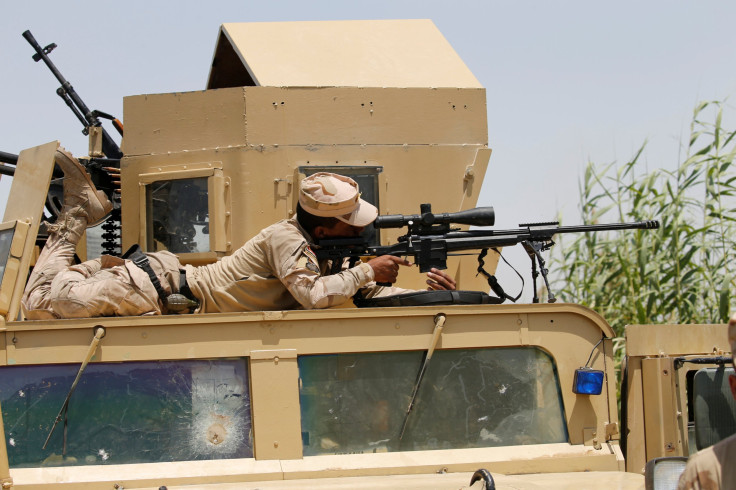 Maher Al-Bilawi, the Islamic State group's commander in the besieged Iraqi city of Fallujah, was killed in U.S. airstrikes, authorities said Friday. Al-Bilawi was among 70 ISIS militants killed in the strikes carried out over the last few days.
U.S. Army Col. Steve Warren reportedly said more than 20 strikes have been carried out in the past four days, destroying ISIS positions, aimed at pushing the militant group out of Fallujah. The Sunni majority city, where more than 50,000 people reside, has been under ISIS control for more than two years.
The United Nations said that there have been reports of several people dying of starvation and being killed for refusing to fight for ISIS.
"We have dramatic reports of the increase of the number of executions of men and older boys, refusing to fight on behalf of ISIL," Melissa Fleming, a spokeswoman for the U.N. High Commissioner for Refugees, said, using an acronym for ISIS, BBC reported. "Other reports say a number of people attempting to depart have been executed, or whipped. One man's leg was amputated reportedly."
The U.N. also reported that hundreds of families fled the city Friday with the help of government forces.
Warren reportedly said that the assault in Fallujah is being carried out by a combined force comprising thousands of Iraqi army troops, the federal police and Sunni tribal fighters. However, he said it was unclear for how long the battle to retake the city would last.
© Copyright IBTimes 2023. All rights reserved.