Who Is Matthew Apperson? George Zimmerman Shooting Suspect's Guns Recovered, 911 Calls Released In Ongoing Lake Mary Investigation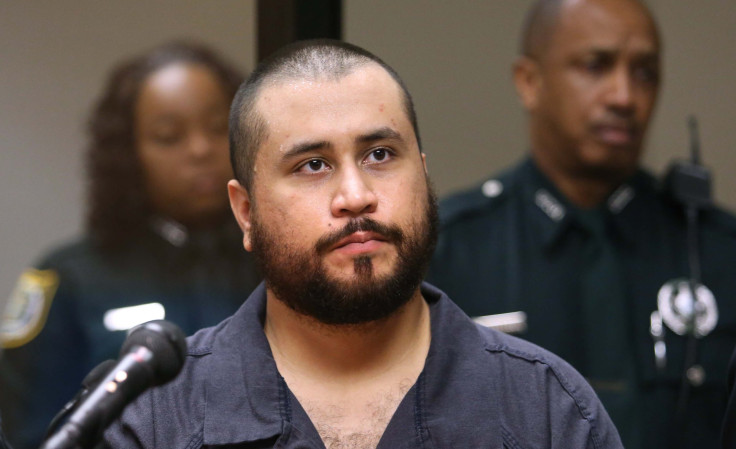 The investigation into the recent George Zimmerman shooting developed Tuesday when local Florida police announced they'd found two guns in the suspect's vehicle. Matthew Apperson, a 36-year-old Orlando man who reportedly shot Zimmerman in the face Monday afternoon, had a .40 Glock 22 and a .357 revolver with one used shell casing.
Officers also recovered Zimmerman's Glock handgun, according to a news release. They plan to enact a search warrant on his truck. Both men had licenses for their weapons, and it's unclear what will happen next.
"Our detectives are working diligently to have a very thorough investigation that is impartial," Lake Mary Police Department spokeswoman Bianca Gillett said at a press conference. "They are not ready to say whether or not there are any or if there will be any charges filed."
On Monday afternoon, 31-year-old Zimmerman flagged down a Lake Mary police officer to say a person had just shot at him while in his car. At the same time, dispatch received a 911 call with the same information. Zimmerman's injuries were minor, according to the release. He went to the hospital and was quickly discharged.
The alleged shooter was Apperson, who had been involved with Zimmerman before, ABC News reported. In September, Apperson told police that Zimmerman threatened him at a red light in Lake Mary. Zimmerman yelled at Apperson, asked "Do you know who I am?" and said he would kill him. Apperson did not press charges.
Zimmerman's lawyer, Don West, said that his client saw Apperson following him Monday along Lake Mary Boulevard. West said the two did a U-turn before Apperson pulled up next to Zimmerman and opened fire. But Apperson's attorney, Mark NeJame, told News 13 that the man shot Zimmerman Monday in self defense.
Gillett said the 911 call could contain clues as to what happened. In the partial audio, released Tuesday, a man said Apperson told him he "had to shoot" Zimmerman.
Gillett also requested anyone who saw what happened contact the police. "It was a busy time of day on a very busy street," she said. "We think there's someone who saw something."
Zimmerman was acquitted in 2013 for fatally shooting unarmed black 17-year-old Trayvon Martin. Since then, he's been accused of domestic violence as well as threatening his girlfriend, wife and her father, the Orlando Sentinel reported.
© Copyright IBTimes 2023. All rights reserved.