George Zimmerman Compares Himself To Anne Frank: 'They Have Very Different Histories,' Anne Frank Center Executive Director Says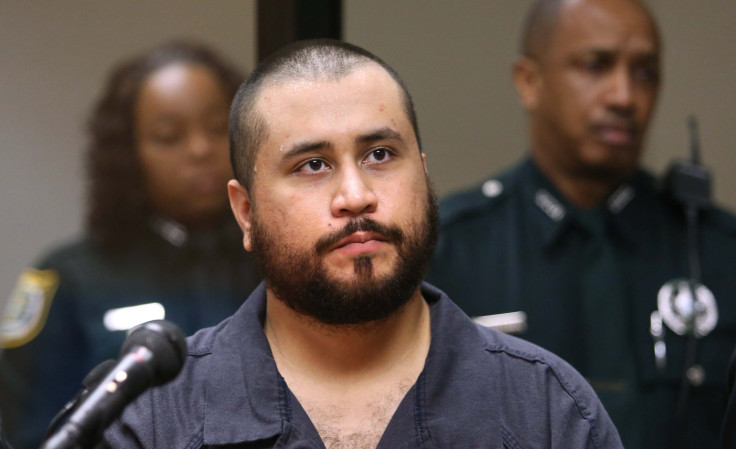 George Zimmerman's invoking Anne Frank while discussing his life after his acquittal in the killing of Trayvon Martin showed his ignorance of the girl whose diary of life hiding from the Nazis has inspired millions of people, the executive director of the Anne Frank Center in New York said Tuesday. Quoting Frank, Zimmerman said he too believes "that people are truly good at heart," in an interview published Monday by the Orlando Sentinel.
Zimmerman was asked whether he is the same person now that he was five years ago before Martin's death. "Absolutely not," he said. "I have to have my guard up. … I still believe that people are truly good at heart, as Anne Frank has said, and I will put myself in any position to help another human in any way I can."
Zimmerman shouldn't have made that comparison, according to Yvonne Simons, executive director of the Anne Frank Center, a gallery that contains reproductions of Frank's famous diary, family photos and other artifacts from the Holocaust. "They have very different histories, let me put it like that. She lived her life with very high hopes and very high ideals and believing in humanity in a way that I wouldn't compare to George Zimmerman," Simons said. "It's just unfortunate that he puts out a statement like that. Anne Frank was a Holocaust victim, and I think people have to be a little bit more careful when they compare their own situations, particularly when they have the kind of history that George Zimmerman has."
Zimmerman was acquitted in 2013 of manslaughter in the 2012 death of Martin, an unarmed black teenager, during a scuffle in Sanford, Florida. Zimmerman argued that he acted in self-defense when he shot and killed him. The teen's supporters argued that Zimmerman's actions amounted to murder and that he was not justified in killing the 17-year-old. The case spurred nationwide debate on racial profiling and excessive force. Zimmerman is half Hispanic and half white.
The Justice Department declined to charge Zimmerman with civil rights offenses in February after reviewing the case. Zimmerman said President Barack Obama should have never ordered the probe, and accused the president of stoking racial tensions when he said, "If I had a son, he would look like Trayvon."
Zimmerman isn't the only public figure to stir controversy over Frank in recent years. Justin Bieber wrote, "hopefully she would have been a belieber," in the guest book at the Anne Frank House in Amsterdam during a 2013 visit, referring to the name Bieber fanatics call themselves.
People like Zimmerman and Bieber would benefit from learning more about Frank, who died in the Bergen-Belsen concentration camp at age 15 after evading the Germans for two years in the Amsterdam attic, Simons said. "What they should do is go and read her diary and familiarize themselves with Anne's writing and her persona and certainly her legacy she has left. Her books have been translated in over 75 languages and there' s a real message of hope and tolerance and humanity in her books." More than 30 million copies of Frank's diary have been sold since it was published in 1947, according to the center.
© Copyright IBTimes 2022. All rights reserved.
FOLLOW MORE IBT NEWS ON THE BELOW CHANNELS