Who Is Nicholas Rovinski? Rhode Island Man Arrested With Alleged Links To Boston Terror Suspect Usaama Rahim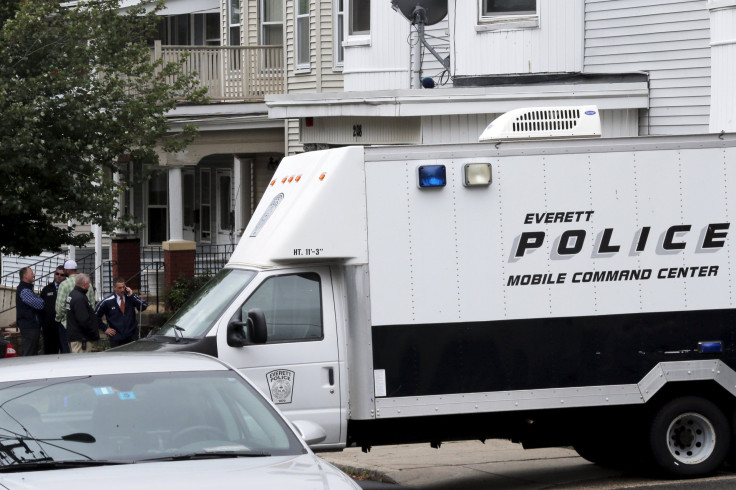 Nicholas Rovinski, a resident of Warwick, Rhode Island, was arrested Thursday night over alleged links to Boston terror suspect Usaama Rahim, authorities reportedly said. Rovinski is the third suspect linked to an alleged Islamist plot.
Rovinski is expected to appear in federal court Friday, the Associated Press reported, citing U.S. Attorney Carmen Ortiz's spokeswoman Christina Dilorio-Sterling. Authorities reportedly did not disclose the charges against Rovinski. The 24-year-old was reportedly a friend of Rahim and David Wright, who has been arrested and charged with obstruction.
Boston police shot and killed Rahim -- a 26-year-old radicalized security guard who was planning an attack on local police earlier this month -- on June 2, after he refused to drop a large knife despite several warnings. Rahim was reportedly also plotting to behead Pamela Geller, an activist and conservative blogger, who leads the American Freedom Defense Initiative (AFDI), and was involved in organizing a cartoon exhibition -- in Texas in May -- depicting the Prophet Muhammad.
Authorities reportedly said that Rahim had been under a 24-hour watch by the Joint Terrorism Task Force and was confronted last week after authorities got a tip that he was planning an imminent attack on the "boys in blue" with two other people, including his nephew, Wright.
Boston Police Commissioner William Evans said, citing surveillance footage, that nearly five officers approached Rahim without their weapons drawn, but he came after them and got "close enough to cause imminent harm." After that, the officers pulled their weapons and fired at him.
Wright, of Everett, Massachusetts, was arrested the day Rahim was killed, on conspiracy charges with intent to obstruct a federal investigation. He is reportedly in custody pending a June 19 hearing.
© Copyright IBTimes 2023. All rights reserved.