Who Is The Oldest Person In The World? 131-Year-Old Woman Celebrates Birthday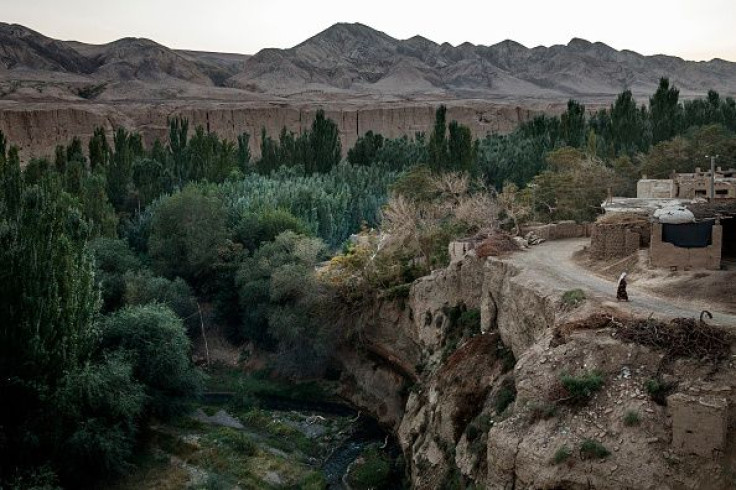 A Chinese woman, who claimed she is the oldest person in the world, celebrated her 131st birthday Sunday. She was surrounded by her 56 descendants, according to China News Service.
Alimiha Seiti, confirmed as China's oldest person, was allegedly born on June 25, 1886, during the last few years of the Qing Dynasty (1644-1911). Reports confirmed she lives in Shule County, in the Kashgar region of Xinjiang province.
Read: How To Live A Long Time: Very Old People Share Their Secrets For Staring Down Death
As reported by 1982 census data, 22.5 percent of mainland China's centenarians lived in Xinjiang. A centenarian is a person who has lived to be 100 years or older.
Seiti was declared China's oldest person in a 2013 report "China's Top 10 Oldest People" by the Gerontological Society of China. Of the 10 people in the report, three were from Xinjiang province. The list stated Seiti's secret for longevity is her "childlike innocence and singing." According to a 2013 interview with the Xinjiang Daily, she said she drinks cold water the whole year.
Carrying the Flag World Records, based in London, acknowledged Seiti as the world's oldest person in 2013. She is listed as such on their website.
However, Guinness World Records has not recognized Seiti as the world's oldest person, because they have a different standard proof of age. Using their criteria, Jeanne Louise Calment, who was born in 1875 and died in 1997, was listed as the world's oldest person ever — coming in at 122 years and 164 days.
Read: How Genes Play A Role In Aging Process: The Secret To Living Longer
Guinness World Records has relied on Western age proof to determine the world's oldest people. When Seiti was born, China used East Asian age reckoning to determine her age. In some East Asian cultures, babies were considered to be one at birth. Many East Asian cultures continued this practice after other cultures abandoned it.
"The simplest way to explain it is — a baby is one year at birth and then gains another year at the new year, so it means you can have up to two years in difference to the Western age," Dr. Gregory Evon, Senior Lecturer in Asian Studies at the Australian National University, said to SBS.
China originated the age reckoning practice, therefore Seiti has two different ages: a reckoned age and a Western age. This has made it difficult to determine if she is actually the world's oldest person.
© Copyright IBTimes 2023. All rights reserved.