Who Is Omar Alkhani? Kayla Mueller's Syrian Boyfriend Says She May Have Lived Had She Faked Being His Wife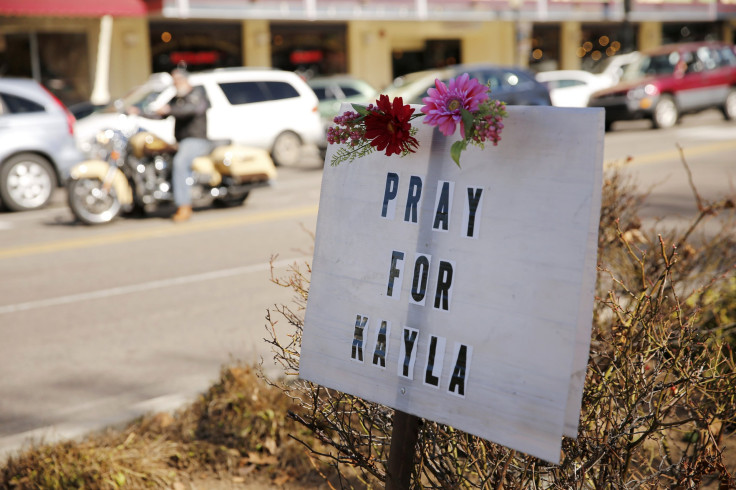 Kayla Jean Mueller, an American hostage killed by the Islamic State group last week, might have been freed had she told the militant group she was married to Omar Alkhani. Mueller's boyfriend was posing as her husband in a detention cell in Syria, The Associated Press reported.
Alkhani reportedly said that ISIS militants told Mueller that her boyfriend would be unharmed if she was honest with them. The 26-year-old reportedly chose to be honest and denied being Alkhani's wife, instead of saving herself. Alkhani reportedly said that he had pleaded with several people for Mueller's release. He last saw Mueller for few seconds when the guards uncovered her face to show it was her.
"Since she's American, they would not let her go anyway. No sense to stay here, both of us," Alkhani said, according to AP. "Maybe she wanted to save me. Maybe she didn't know I came back to save her."
In his first interview, Alkhani told AP about how he met Mueller in 2010 and his final moment with her as a prisoner of ISIS in 2013.
The Sunni militant group took Mueller and Alkhani as hostage in August 2013 after they left Doctors Without Borders hospital in Aleppo, Syria, where the latter was hired to fix the Internet connection. Muller, who was aware of the dangers, insisted upon going along with Alkhani so that she could help people, he said.
"We argued about it," he reportedly said. "In the end, I was afraid if she didn't go with me, she would go with someone else."
Mueller reportedly spoke to several Syrian women at the hospital about their sufferings and how they managed daily life. Following the overnight stay at the hospital, Mueller and Alkhani, along with the taxi's driver and a fourth person were ambushed at gunpoint by militants, who threatened to kill them.
Alkhani, who is a Syrian, was reportedly released a few months after being taken hostage but Mueller remained with the militants. Before his release, ISIS had interrogated Alkhani about his work, his religion and his relationship with Mueller.
Later in 2013, Alkhani returned to Syria from Turkey to free Mueller. He reportedly said he hoped the militants would release her, realizing she was only in Syria to help people.
"I didn't realize one day I will receive this call from somebody telling me, 'I am sorry,'" he reportedly said.
© Copyright IBTimes 2023. All rights reserved.