Who Is Prince Mikasa? World's Oldest Royal And Uncle Of Japanese Emperor Akihito Dies At 100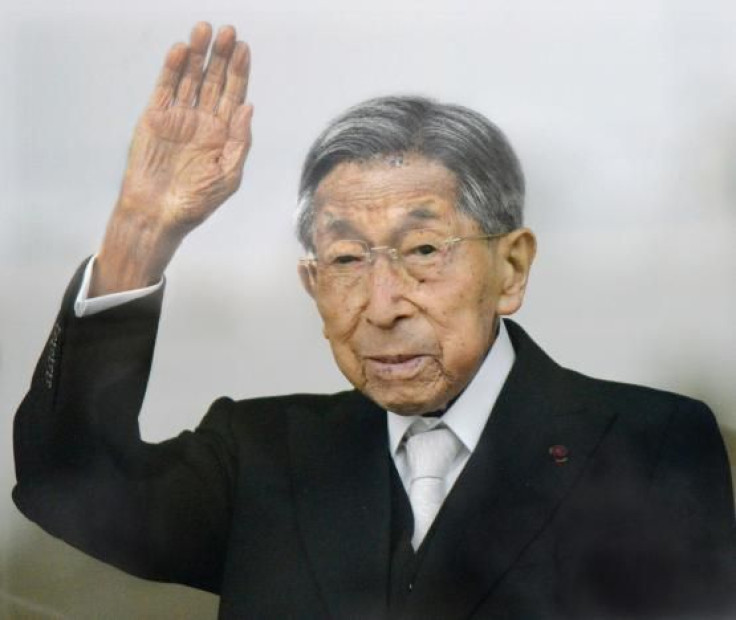 Prince Mikasa, world's oldest royal and the uncle of Japanese Emperor Akihito, died Thursday at the age of 100. Prince Mikasa, who was born on Dec 2, 1915, was fifth in line to the Chrysanthemum throne.
According to the Imperial Household Agency, which handles public affairs on the royal household's behalf, Prince Mikasa was admitted to St. Luke's International Hospital in May for acute pneumonia. He died after his health reportedly deteriorated. The prince had long suffered from a heart problem and underwent surgery in 2012 at age 96.
Japan's Prime Minister Shinzo Abe expressed his condolences over the prince's death, saying: Prince Mikasa "supported his elder brother (Emperor Hirohito) as well as the current Emperor, contributing to the peace of the country and the welfare of its people."
The date and venue of his funeral are yet to be announced by the agency.
Prince Mikasa is survived by his 93-year-old wife Princess Yuriko, whom he married in 1941 and had three sons and two daughters.
The prince had released a statement when he completed his centenarian: "Nothing will change just because I turn 100 years old. While praying for the happiness of people around the world and expressing gratitude to my wife, Yuriko, who has supported me for more than 70 years, I want to continue to spend enjoyable and calm days."
Prince Mikasa's death leaves the Imperial family with only four males among its remaining 19 members in the royal household that has a males-only succession tradition.
The remaining four male heirs include 10-year-old Prince Hisahito, the emperor's only grandson, and three older heirs -- Akihito's 80-year-old brother and his two middle-aged sons, including Crown Prince Naruhito.
Prince Mikasa served in the military during World War II. After graduating from military college, the prince was posted to Nanjing, China, as an officer in the Imperial Japanese Army under a pseudonym in 1943.
Later, he studied ancient Oriental history and taught at universities, including Tokyo Woman's Christian University and the Tokyo University of the Arts.
© Copyright IBTimes 2023. All rights reserved.