Who Is Rand Paul's Wife? Meet Kelley Ashby, His Secret Weapon Who Might Not Want Him To Win The 2016 Presidential Campaign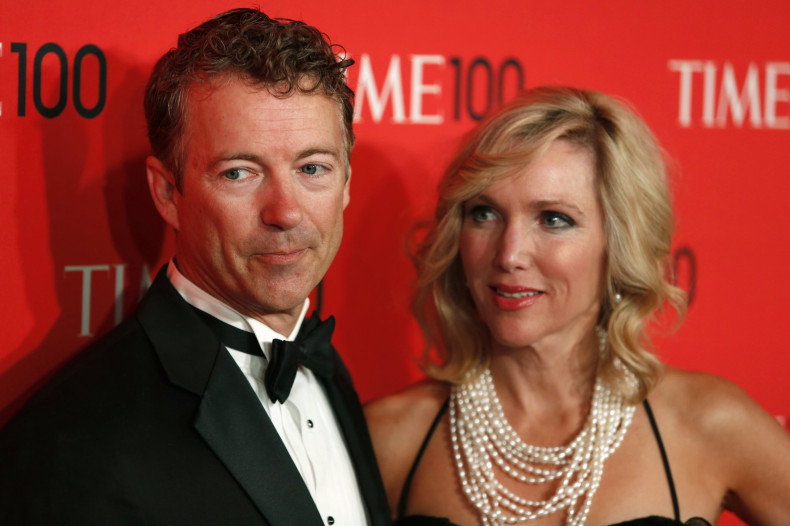 Sen. Rand Paul announced Tuesday that he will run for president in 2016, but it remains unclear whether the person who has been described as his "secret asset" -- Kelley Ashby, his wife of 24 years -- is ready for a White House campaign. "In this day and age it's mostly about character assassination," she said in 2013 in a Vogue profile of the senator.
In a radio interview with WKU in 2014, Ashby refused to declare outright that she didn't want Paul to run for president. "I would say ... that we just have a lot more talking to do about the subject," she said. "We still have a few hurdles to cross before we actually pull the trigger on it," she added, citing demands on their family, which she called "obviously" more important than Paul's political ambitions. She and Paul have three sons, whose ages range from 14 to 20.
Kelley, a self-described "small-town girl from Russellville, Kentucky," said she never dreamt of becoming the first lady. In fact, although she once worked at a consulting firm and worked on advertising campaigns for U.S. Sen. Ted Cruz, who declared last month that he is also running for president, she hinted that she wasn't ready for the brutality that a political campaign can inflict on a candidate and his or her family. "I wish I was thicker skinned," she said, when asked if she took criticism against her husband personally. "I'm still relatively new to all of this."
If Paul does declare his candidacy today, as expected, Ashby may get a crash course in building that thicker skin.
The Vogue profile, the one that called her a "secret asset," pointed out that not only was Ashby valuable to Paul professionally -- she would work with him on his speeches -- but that her personality often helped balance out Paul's "prickly delivery" and drew out his "warmer, more mischievous side."
© Copyright IBTimes 2022. All rights reserved.