Who Is Rick Tyler? 'Make America White Again' Sign By Congressional Candidate Causes Ire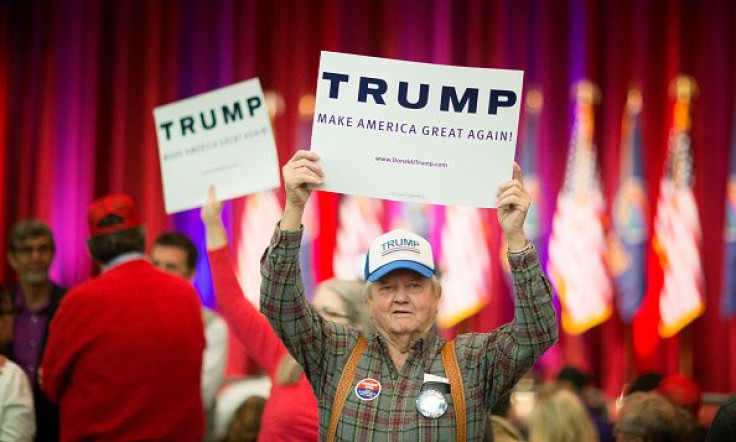 Presumptive Republican presidential candidate Donald Trump has made the term "Make America Great Again" popular during his campaign, but Tennessee restaurant owner Rick Tyler is giving him a run for his money — or slogan. Tyler, who is campaigning to represent Tennessee's 3rd District in the U.S. House of Representatives, put up a billboard that read, "Make America White Again."
Criticism first erupted in Polk County, where the sign was erected, and soon spread to social media. Attention is exactly what Tyler wanted. "With its towering and massive stature, the billboard sign is difficult to ignore and its message comes across as authoritative and influential," he wrote on his website.
The Polk County resident said he was inspired by Trump. "For these reasons we are confident that a widespread and creative billboard advertising game plan could go a long way toward making the Rick Tyler for Congress candidacy both viable and a force to be reckoned with," Tyler said. "Clearly we are in uncharted waters, in that there has never been a candidacy like this in modern political history. Of great significance, as well, is the reality of the Trump phenomenon and the manner in which he has loosened up the overall spectrum of political discourse."
Tyler wants America to return to the "1960s, Ozzie and Harriet, 'Leave It to Beaver' time when there were no break-ins; no violent crime; no mass immigration," he told Nashville's WSMV-TV.
The sign was taken down Tuesday evening after the news went viral. Tyler has no hatred in his heart for "people of color," he told WSMV-TV. He describes himself as an "Entrepreneur, Pastor and Political Candidate" on his Facebook page.
Even though there was a major backlash, a "majority of the people in [Polk County] like it," Tyler told Chattanooga's WRCB-TV. "I saw people taking pictures beside it right after I posted it."
But one of those people was not U.S. Rep. Chuck Fleischmann. The Tennessee Republican slammed the slogan in a statement Tuesday. "I totally and unequivocally condemn the billboard and Mr. Tyler's message and will vigorously fight any form of racism in the 3rd district of Tennessee or anywhere else in the nation," Fleischmann said, according to WRCB-TV. The politician is vying for re-election against Allan Levene and Geoffrey Suhmer Smith.
Follow me on Twitter @mariamzzarella
© Copyright IBTimes 2023. All rights reserved.