Who Is Ron Klain? Obama's 'Ebola Czar' Was Once Portrayed By Kevin Spacey For HBO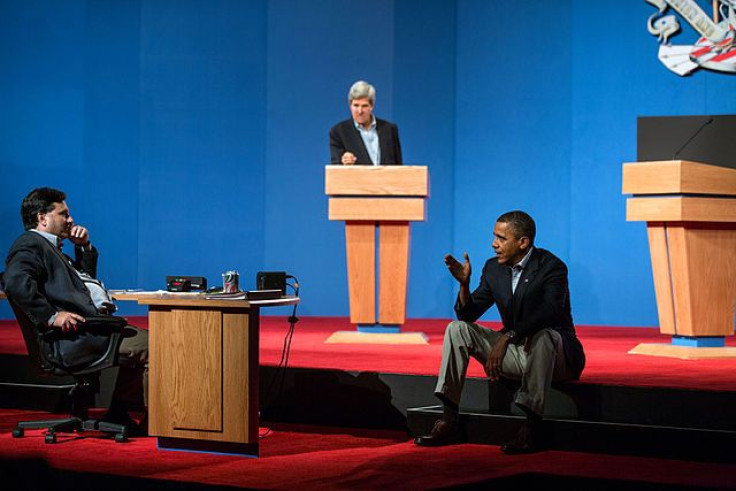 President Barack Obama on Friday morning named Ron Klain, a two-time vice presidential chief of staff, to head the federal government's response to the Ebola virus outbreak, which reached America earlier this month. Federal agencies, particularly the Centers for Disease Control and Prevention, were criticized this week for what many Americans see as an inadequate response to the first U.S. case of Ebola in Texas, which saw two nurses contract the deadly virus.
Klain, a 53-year-old Harvard-educated lawyer, served as chief of staff for Vice President Al Gore from 1995 to 1999 and for Vice President Joe Biden from 2009 to early 2011. He was also an aide to Obama, according to his biography with his latest company. He got his start in politics as an aide to Rep. Ed Markey, D-Mass., who is now a senator. Klain joined Bill Clinton's presidential campaign in 1992 and has been a Democratic fixture ever since.
Klain supervised the allocation of funds for the Obama stimulus act of 2009, which gained him respect across Washington, according to CNN. He has no public health experience, but his skills as a staff manager and coordinator are clearly invaluable enough for the president to hand the nation's Ebola response plan over to him.
Klain also served as general counsel for the Gore campaign's efforts during the infamous Florida recount after the 2000 presidential election. He was portrayed by Kevin Spacey in the 2008 HBO film "Recount," a dramatization of those events. And he helped prepare the last four Democratic nominees for president - Clinton, Gore, John Kerry and Obama - for their presidential debates.
Klain resigned as Biden's chief of staff to become president of Case Holdings, the holding company that administers the investments and charity work of AOL Chairman Steve Case. He also has a role in Case Holding's Revolution LLC, Case's investment firm. Revolution's companies include car rental company Zipcar and the social coupon site Livingsocial.
Klain was the editor of the Harvard Law Review while studying at Harvard Law School, as Obama was later. He graduated in 1987 and served as a law clerk for Supreme Court Justice Byron White in the late 1980s.
© Copyright IBTimes 2023. All rights reserved.