Who Is U Ko Ni? Aung San Suu Kyi's Legal Adviser And Prominent Muslim Human Rights Lawyer Fatally Shot In Myanmar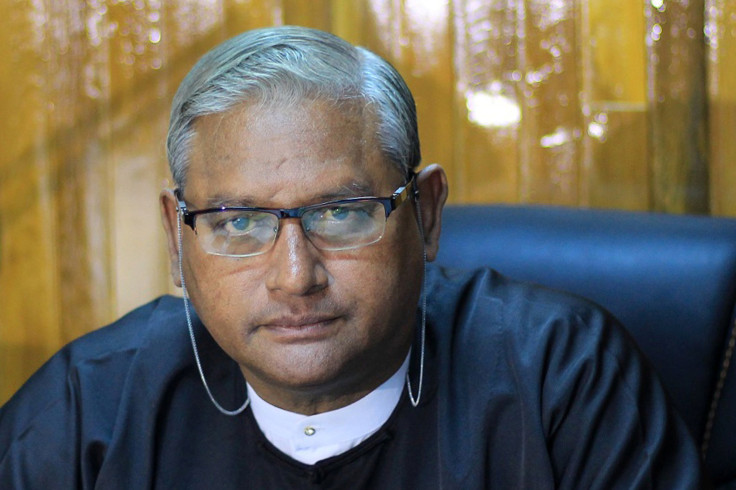 A legal adviser to Myanmar's leader Aung San Suu Kyi was assassinated at Yangon International Airport Sunday. U Ko Ni was a prominent human rights lawyer and a well known voice for religious harmony in the country marred by communal violence.
Ko Ni, 65, was returning from a state-sponsored trip to Indonesia when he was shot in the head at point-blank range outside the airport. He was reportedly holding his grandchild at the time of the shooting and was rushed to Yangon Hospital.
A taxi driver, U Ne Win, who tried to stop the shooter was also fatally shot before others caught the gunman, detaining him till he was arrested by the police. He has been identified as U Kyi Lin from Mandalay, Myanmar and the policy seized two handguns that were in his possession.
Ko Ni was a Muslim in the Buddhist-majority Myanmar and a member of the ruling National League for Democracy. He was a prominent activist of the interfaith peace movement and had authored six books on human rights and democracy.
"His assassination was a big blow to the National League for Democracy, and it would be very difficult for us to replace him," A spokesman for the party, U Win Htein told New York Times. "We lost a hero. It is a bad situation here."
Myanmar's military has forced out almost 65,000 Rohingya Muslims from the country since October last year in "clearance operations." The country, which till very recently was led by a military "junta," has faced international condemnation over human rights abuses against minorities. While no motive behind Ko Ni's shooting has been given, he was a critic of the rising Buddhist nationalism within the country that alienated smaller groups.
"Not only those responsible for death of U Ko Ni brought to justice but all those killing, torturing, raping innocent people in #Myanmar !" United Nations Special Rapporteur on Myanmar Yanghee Lee said on Twitter.
© Copyright IBTimes 2023. All rights reserved.