Who Will Host UEFA Euro 2024? Turkey Confirms It Will Bid To Host UEFA European Championship 2024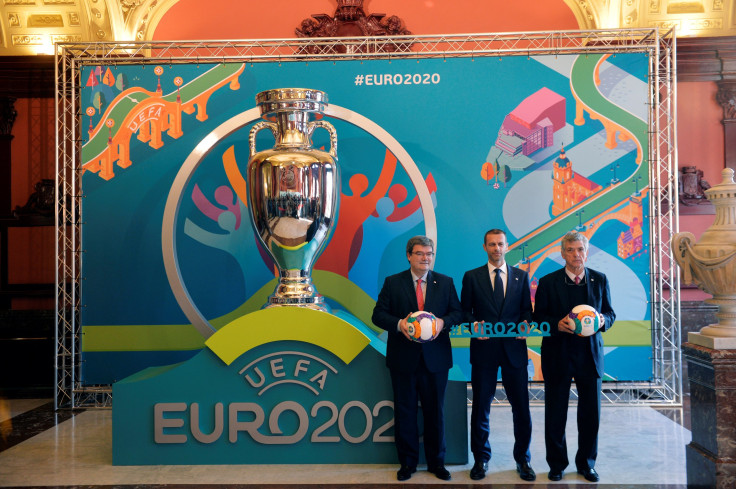 After three failed bids to host UEFA European Championships, the Turkish Football Federation (TFF) on Wednesday announced its decision to submit another bid to host Euro 2024, Europe's premier soccer tournament.
"We are here today to announce our fourth bid to host the UEFA European Championship," TFF head Yildirim Demiroren said during a press conference in Istanbul, Trukey's Anadolu Agency reported. "We will apply on March 2."
The country had lost out to France in the bid to host the 2016 Euro competition, and in 2014, it withdrew its bid to host matches of Euro 2020 in order to focus on a one country bid for 2024. Euro 2020 is being hosted by 13 cities across 13 countries to mark 60 years of the tournament.
Istanbul also lost out to Tokyo in the race to host the 2020 Olympics but authorities say the country is ready to host world class sports events after investing in large-scale infrastructure projects.
"Turkey is the only country in Europe and in the world to have invested in 32 stadiums in the past few years ... We believe that this time, as the (federation) and the people, we deserve to win this," Demiroren was reported as saying.
He was joined by Sports Minister Akif Cagatay Kilic, who added: "I hope the outcome will bring something beautiful for our country."
Turkey will face stiff competition from 2006 World Cup hosts Germany as well as Scandinavian countries including Norway, Sweden, Denmark and Finland, who may look at a joint bid. The country's attempts to be the Euro 2024 host may also be affected by internal disturbances like last July's failed coup, as well as a number of terrorist attacks that Turkey has been the target of in recent years.
© Copyright IBTimes 2023. All rights reserved.