Why DEA is Against Legalizing Smoked Marijuana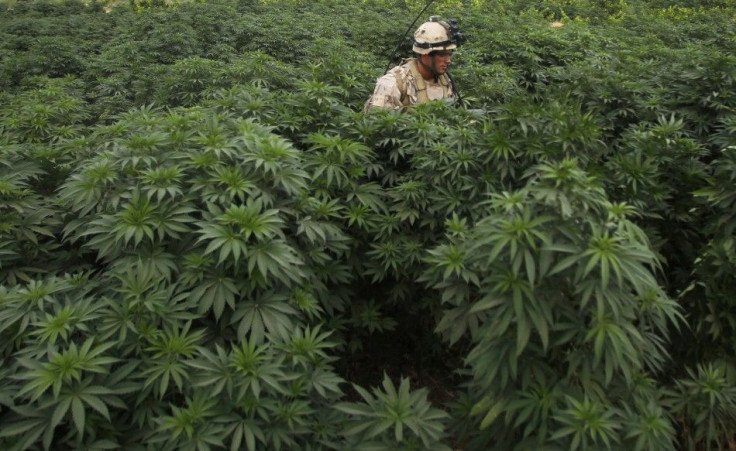 As the clamor for legalizing marijuana peaks in US, the Drug Enforcement Administration (DEA) remains adamant on its stand that smoked marijuana is harmful. Since the prescription medicine Marinol, which is a synthetic form of Delta-9-THC, the chemical found in smoked marijuana that treats distressing symptoms, is available for the medical consumption, DEA believes that legalizing smoked marijuana will only lead to misuse.
DEA's argument is supported by medical community including American Medical Association (AMA) and American Cancer Society (ACS) among many others.
AMA is of the opinion that cannabinoid-based medicines and alternate delivery methods should be developed for the safe consumption of marijuana and discourages smoking or legalization of marijuana.
American Society of Addiction Medicine's (ASAM) also rejects smoking as a means of drug delivery, and discourages state interference in the federal medication approval process.
The American Glaucoma Society (AGS) says although marijuana can lower the intraocular pressure, the side effects and short duration of action, coupled with the lack of evidence that its use alters the course of glaucoma, are reasons enough not to review marijuana's status of Schedule I controlled substance. Unlike AMA, AGS appeals for complete ban including the synthetic prescription medicine Marinol.
The American Cancer Society (ACS) also does not advocate smoking of marijuana for medicinal purposes but supports alternative delivery methods.
The American Academy of Pediatrics (AAP) believes that legalization would put minors at a greater risk of drug misuse as monitoring will be difficult.
The British Medical Association (BMA) says that legalization would mislead the public into believing that the drug is safe.
According to a recent report by the Office of National Drug Control Policy on teens, marijuana use can worsen depression and lead to more serious mental illness such as schizophrenia, anxiety, and even suicide.
DEA blames the marijuana legalization lobby behind the uproar for medicinal marijuana's free use. According to a DEA report, Ed Rosenthal, senior editor of High Times, a pro-drug magazine, said in a public forum: I have to tell you that I also use marijuana medically. I have a latent glaucoma which has never been diagnosed. The reason why it's never been diagnosed is because I've been treating it. He continued, I have to be honest, there is another reason why I do use marijuana . . . and that is because I like to get high. Marijuana is fun.
DEA reports a graphic story that occurred in California in the spring of 2004 which proves that legalization of marijuana is a much more complex issue than what the public perceives.
14-year-old Irma Perez was in the throes of her first experience with the drug Ecstasy. After taking one Ecstasy tablet, she became ill and told friends that she felt like she was 'going to die'. Her teenage friends, instead of seeking medical care tried to get Perez to smoke marijuana. When that failed due to her seizures, the friends tried to force-feed marijuana leaves to her, apparently because [they] knew that drug is sometimes used to treat cancer patients. Irma Perez lost consciousness and died a few days later when she was taken off life support.
© Copyright IBTimes 2022. All rights reserved.
FOLLOW MORE IBT NEWS ON THE BELOW CHANNELS