Why Did Bilawal Bhutto Zardari Depart Pakistan Ahead of Elections?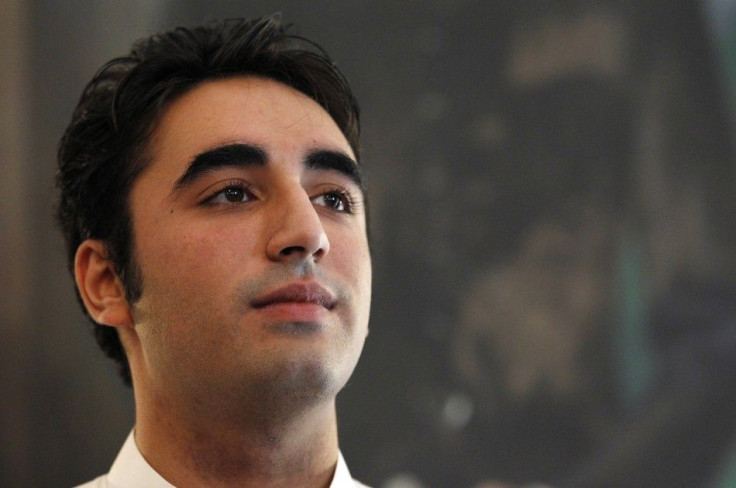 Rumors are swirling over the sudden and mysterious departure of Bilawal Bhutto Zardari from Pakistan for Dubai, ahead of crucial parliamentary elections scheduled for mid-May.
Bilawal, the son of President Asif Ali Zardari and former Prime Minister Benazir Bhutto, has been slated as a future leader of Pakistan, to carry on the family dynasty.
However, Bilawal's ascension to the top of Pakistan's chaotic political structure may be postponed due to conflicts with his father and other members of the incumbent Pakistan's Peoples Party (PPP).
According to media reports in Pakistan, Bilawal, who was recently named patron-in-chief (or chairman) of the PPP, has fought bitterly with his father and aunt, Faryal Talpur, over a number of issues – including the party's tepid response to waves of sectarian violence against Shia Muslims in Quetta and Karachi and the shooting of Malala Yousafzai, who has since become a global figure for women's educational rights.
Reportedly, Bilawal, 24, is also angered by the PPP's failure to attract the votes of the youth as Imran Khan of the opposition Tehrik-e-Insaf has done.
On a more minor note, Bilawal is apparently incensed over Talpur's refusal to endorse certain PPP members of Bilawal's choosing for local jobs in Sindh province.
"Last month, Bilawal had recommended the names of some 200 PPP workers and asked former Sindh Chief Minister Qaim Ali Shah to give them jobs, but Talpur had intervened, causing bad blood between them," a source told Pakistani media.
Exacerbating things, Bilawal's father sided with his sister Talpur, prompting the young man's hasty exit from Pakistan.
However, PPP officials have tried to downplay the apparent rift between father and son.
Associated Press reported that three PPP members said that Bilawal's move to Dubai was prompted by security concerns, not family drama.
A PPP spokesman also officially denied rumors of family squabbling among the Zardari clan.
"This is not the first time that baseless reports of a rift in [the] family have been mischievously purveyed. It is déjà vu," presidential spokesman Senator Farhatullah Babar told The News International of Pakistan.
"Bilawal will be in [the] election campaign of the [PPP] party, but for the security reasons his movement/travel cannot be made public in advance."
Bilawal's sisters Bakhtawar and Aseefa Bhutto Zardari also denied media reports of serious disagreements between father and son.
On her Twitter account, Aseefa declared: "There is no truth to rumours of differences [between] Bilawal Bhutto Zardari and President Asif Ali Zardari. This is a pathetic attempt at propaganda."
Former Interior Minister Rehman Malik also refuted media reports of a tiff and insisted that Bilawal will soon return to Pakistan, dismissing earlier reported as "pre-election propaganda."
Reportedly, Pakistani intelligence agencies warned Bilawal that terrorists were threatening his life and recommended he maintain a low profile and keep public appearances at a minimum.
The NewsTribe of Pakistan reported that it was al-Qaeda that made a credible threat against Bilawal's life.
"The threats were so serious that even the schedule of the PPP chief's visit to different venues was also recovered from the arrested terrorists," an intelligence source told the paper.
The News Tribe also said that Bilawal flew to London, not Dubai.
Bilawal's mother, Benazir, was assassinated by militants during her comeback campaign in late 2007.
FOLLOW MORE IBT NEWS ON THE BELOW CHANNELS