Why Did Boeing (BA) Increase Its Dividend By 50 Percent And Buy Back Shares For $10 Billion?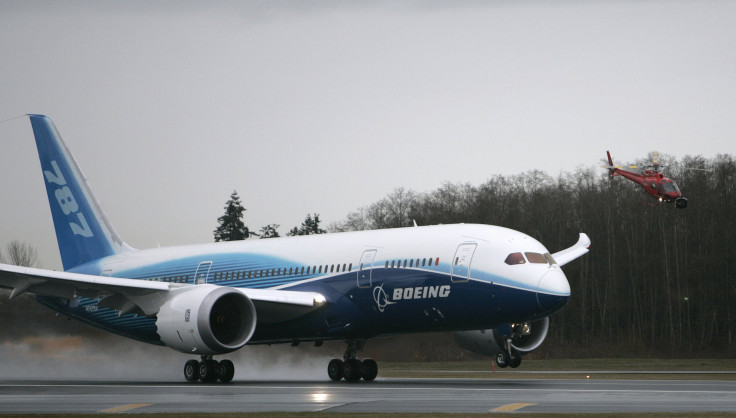 The Boeing Company (NYSE:BA) announced Monday that it would raise its dividend to shareholders by 50 percent and will start a $10 billion share buyback program in January that will last for two or three years.
The share purchase, which represents about 10 percent of Boeing's outstanding stock, is expected to pay 73 cents a share, up from 48.5 cents, and be payable from March 2014.
Boeing said it increased the dividend because the current yield per share "is a little low when compared to the historical average," Chief Executive Jim McNerney said.
Boeing has more than 1,300 orders on the books this year and is projecting its revenues to increase by more than $10 billion over the next two years.
"BA and several other blue-chip companies are sitting on a tremendous amount of cash on their balance sheets," Adam Sarhan of Sarhan Capital said. "The money belongs to the shareholders, and one of the best ways to return it is through a buyback and to increase the dividend. That is exactly what is happening."
While the dividend will represent a $2 billion annual commitment, a UBS note projects that the 787 Dreamliner will be a larger cash drag than expected and may hurt Boeing's revenue and dividends.
"While BA recently increased its 787 peak deferred production target by $5B to $25B, we ultimately see a further $5 billion to $10 billion burn beyond this," the UBS note said. "In addition, we also expect advances ($3 billion to $4 billion in 2013) to moderate and cash taxes (very low level of book) to increase."
The company is likely to come in for severe criticism from unions as the announcement comes in the middle of a bitter dispute about where to build its new 777X plane. The International Association of Machinists turned down a deal in November that would have guaranteed jobs in Washington State until 2024 in exchange for a radical overhaul of pensions and salaries.
"Boeing is looking forward to a period of long-term financial stability made possible primarily by the men and women of District 751," said Tom Wroblewski, president of the International Association of Machinists, District 751, which represents the Seattle-area workers.
"While other production sites have failed to hit their targets, we have delivered record numbers of airplanes at record profit margins this year, helping drive the stock price to record highs," he added. "Given this, I feel it's wrong for the company to try to take away pension benefits that provide our members with their own future financial stability."
Boeing remains at risk from the changing political environment as the U.S. military faces budget cuts and close to 40 percent of its profit comes from its aerospace and defense units.
© Copyright IBTimes 2023. All rights reserved.