Why 'Minecraft' Creator Notch Persson Sold Out To Microsoft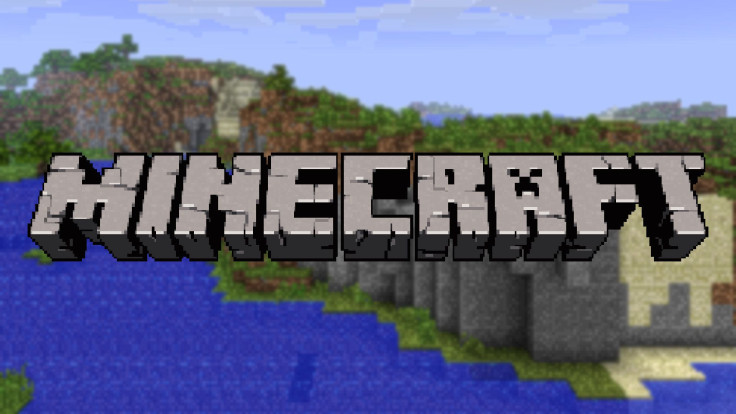 Microsoft (NASDAQ:MSFT) agreed to acquire "Minecraft" developer Mojang AB for $2.5 billion, yes billion, on Monday. "Minecraft," a wildly popular sandbox game that's sold more than 54 million copies across a number of platforms, will be completely in the hands of the Redmond, Washington, tech giant once the deal is final, expected by the end of 2014.
"Minecraft" fans are fearful of what will happen to their beloved title when the deal goes through. Will Microsoft's corporate mindset change the game? As more news of the deal emerged, many blamed Markus "Notch" Persson, 35, the game's developer.
In his own defense, Persson said he had become overwhelmed by "Minecraft's" rise.
"I don't see myself as a real game developer. I make games because it's fun, and because I love games and I love to program, but I don't make games with the intention of them becoming huge hits, and I don't try to change the world," Persson said on his own website Monday. "'Minecraft' certainly became a huge hit, and people are telling me it's changed games. I never meant for it to do either. It's certainly flattering, and to gradually get thrust into some kind of public spotlight is interesting."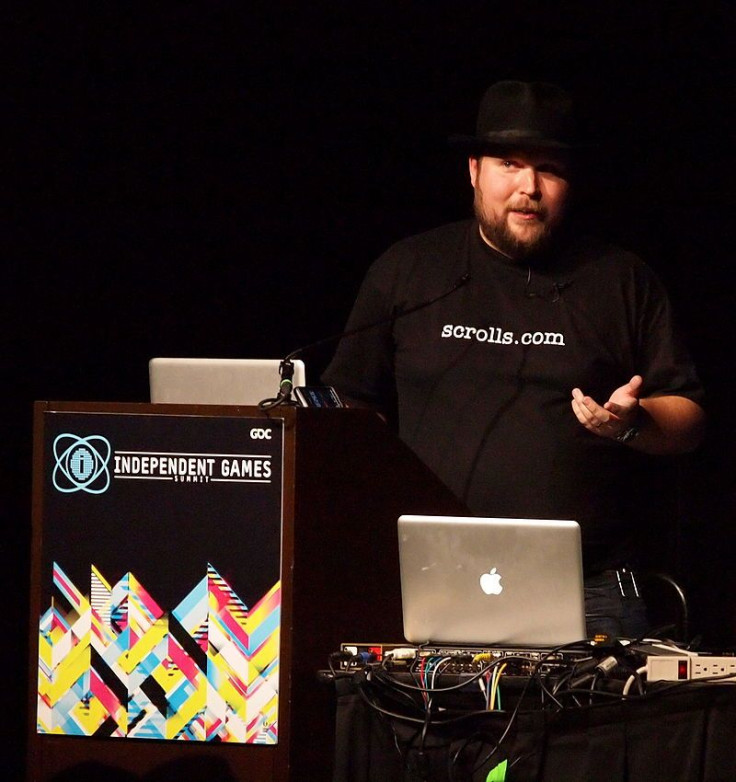 Persson told "Minecraft" fans he was leaving Mojang as soon as the deal is final and will return to working on small projects. "If I ever accidentally make something that seems to gain traction, I'll probably abandon it immediately," he said.
Before "Minecraft" was a billion-dollar property, it was just an indie game. An indie game that the Swedish programmer decided to devote all of his time to in 2011. At the time, Persson was working full-time as a video game developer, and left his job behind to launch the finished product of the sandbox title on the PC in late November 2011.
In 2010, Persson, then 30, founded Mojang alongside colleagues Carl Manneh and Jakob Porser. His principal project was "Minecraft," which reached PC gamers as an alpha release in 2009. Persson maintained creative control until 2011, when he transferred the responsibility to fellow Swedish game designer Jens Bergensten, who was 31 at the time.
To say that Persson was an avid gamer is an understatement. He began programming on his father's 8-bit Commodore 128 home computer at the age of seven. He produced his own text-based adventure video game at the age of eight, and worked at Facebook game developer King for more than four years until 2009. He also worked at shareware service Jalbum as a programmer and was one of the founders of 2012's massive multiplayer online role-playing game "Wurm Online."
It's evident from his employment and personal history that Persson simply loves to make games, and the enormous revenue and attention that "Minecraft" generated was somewhat unexpected.
"Considering the public image of me already is a bit skewed, I don't expect to get away from negative comments by doing this, but at least now I won't feel a responsibility to read them," Persson said on his blog. "I'm aware this goes against a lot of what I've said in public. I have no good response to that. I'm also aware a lot of you were using me as a symbol of some perceived struggle. I'm not. I'm a person, and I'm right there struggling with you."
As Microsoft finalizes the deal, 54 million fans are left to wonder what will happen to their favorite sandbox game. Will it change for the better, or will it lose the qualities -- like '80s arcade-style graphics -- that once made it so popular? Persson, a billionaire at 35, isn't going to sweat it.
"Thank you for turning 'Minecraft' into what it has become, but there are too many of you, and I can't be responsible for something this big. In one sense, it belongs to Microsoft now. In a much bigger sense, it's belonged to all of you for a long time, and that will never change," he said. "It's not about the money. It's about my sanity."
FOR FREE to continue reading
✔️ Unlock the full content of International Business Times UK for free
offer available for a limited time only
✔️ Easily manage your Newsletters subscriptions and save your favourite articles
✔️ No payment method required
Already have an account?
Log in
© Copyright IBTimes 2023. All rights reserved.