Why Wasn't Saudi Arabia On Trump's Travel Ban List? Kingdom Was Home To 15 Of The 9/11 Hijackers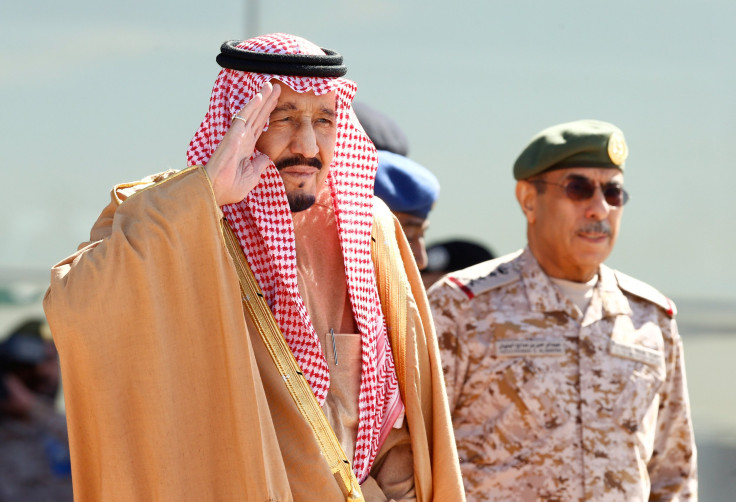 Mass protests broke out at airports across the U.S. over the weekend in response to President Donald Trump's executive order temporarily banning immigration from seven Muslim-majority countries. Many decried the ban as unconstitutional, and four judges ruled that authorities must stop deporting certain travelers affected by the ban.
Others opposing the ban asked why the banned list, which included Iraq, Iran, Somalia, Yemen, Libya, Sudan and Syria, didn't include the country that produced Osama bin Laden and 15 of the 19 9/11 hijackers: Saudi Arabia.
"It's a real question, by the way, if you really want to protect this country: Why are Saudi Arabia and Egypt and Turkey left out of the order?" Congressman Jerrold Nadler (D-NY) said on CNN from New York City's JFK airport on Saturday. "Most of the 9/11 conspirators came from Saudi Arabia."
President Trump's sprawling business interests in Saudia Arabia may have influenced his decision, presenting a possible conflict of interest. Recent financial disclosures have shown that Saudi Arabia is home to several limited-liability Trump corporations, the New York Times reported. The Times also reported that Trump had done business in two other countries that produced 9/11 terrorists yet were excluded from the ban: the United Arab Emirates and Egypt.
But business interests aside, Saudi Arabia has long been a regional ally to the U.S. Multiple administrations have sought to sustain positive Saudi-U.S. relations in spite of the Kingdom's abysmal human rights record and history of supporting terrorism.
On Sunday, Trump spoke with Saudi Arabia's King Salman for more than an hour, Bloomberg reported, and the call included a discussion of how to fight terrorism and counter Iran's "destabilizing regional activities." These are issues that have been discussed by leaders of the two countries for decades. During the Cold War, the U.S. was a staunch ally of Saudi Arabia, which is a Sunni majority country, while Shia Iran aligned with the USSR. After the Cold War ended, Saudi Arabia allowed U.S. military forces to enter the country during the Gulf War, a decision which outraged Islamic fundamentalists, including bin Laden, as Saudi Arabia is home to two of Islam's most holy sites.
After the Sept. 11, 2001, attacks on the U.S., the 9/11 commission classified 28 pages in its report. Those 28 pages were made public in July, and they showed the hijackers had support from people likely connected to the Saudi government. In response to the new information, Congress passed a bill that would allow families of 9/11 victims to sue Saudi Arabia, which President Obama vetoed. His veto was eventually overturned by Congress.
In fact, it appears that it was the Obama administration that developed the list of countries targeted in Trump's executive order. The "Visa Waiver Program Improvement and Terrorist Travel Prevention Act of 2015" was signed into law by President Obama. The bill restricted anyone who visited Syria, Iran, Sudan and Iraq from the Visa Waiver Program, which allowed citizens from 38 countries to visit the U.S. for less than 90 days without a visa. In February 2016, the Department of Homeland Security added Libya, Somalia, and Yemen to the list of restricted countries.
These travel restrictions could be waived if the DHS secretary "determines that such a waiver is in the law enforcement or national security interests of the United States," DHS said in a statement.
Those seven countries targeted in the bill by the Obama administration now comprise the entirety of Trump's travel ban.
© Copyright IBTimes 2023. All rights reserved.