Will Bridgegate Hurt Chris Christie's 2016 Chances? Not Likely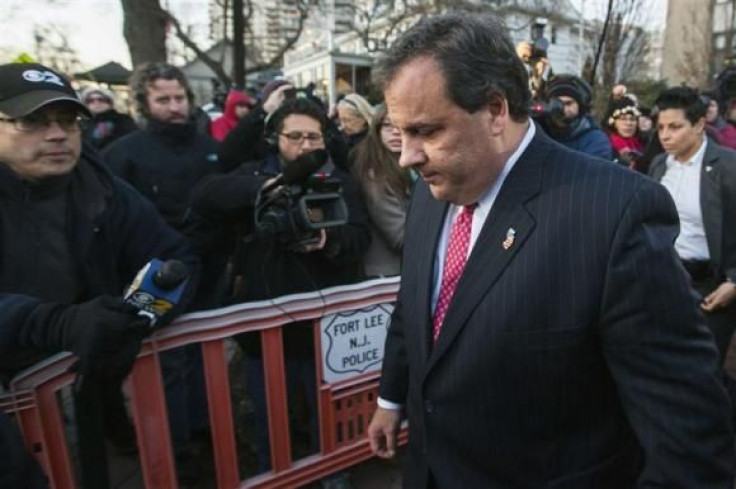 The day after news broke that New Jersey Gov. Chris Christie's administration had a hand in causing a politically motivated traffic meltdown, Christie made an impassioned apology, hoping to quickly recover. But as someone who is considered to be a front-runner in the 2016 presidential race, can Christie recover from Bridgegate in time?
Christie apologized for the incident on Thursday, announcing he had fired deputy chief of staff Bridget Anne Kelly, who helped orchestrate a series of lane closures on the George Washington Bridge that crippled the town of Fort Lee for a week.
"I am responsible for what happens under my watch, the good and the bad," Christie said, taking responsibility for the scandal. If he's responsible, though, will Bridgegate hurt his chances at a 2016 presidential bid?
For some of Christie's biggest financial and political supporters, the George Washington Bridge incident is being written off as nothing more than a temporary setback that will soon be forgotten. Kenneth G. Langone, billionaire founder of Home Depot and a longtime backer of Christie's 2016 prospects, says Bridgegate will have no effect on fundraising efforts for Christie.
"I'm out of the country, so let me say right now, and based totally on my gut, I don't believe there'll be any problem raising money if Gov. Christie decides to run," Lagone told Politico in an email.
Langone insisted that because Christie had no knowledge of or involvement with the George Washington Bridge lane closures, voters are likely to forget and forgive the New Jersey governor.
"He will be a superb candidate and he has wide attraction which always makes fundraising more successful. Most important I know he was totally unaware of this … whatever you choose to call it," Langone continued.
Other financial backers are less optimistic about Christie's ability to raise funds in the scandal's aftermath, but say it will be a while before they write the governor off completely.
"Everyone is looking at how he handles it," an anonymous Wall Street source told Politico. "They are not as concerned about the scandal itself, assuming he didn't actually know anything about it, but about the management of it. Can he tidy it up neatly and decisively. If he can, great. If not you will see people waver."
Even Democratic strategists believe Christie will soon be able to fully recover from the scandal, just as long as no information tying him to its implementation emerges.
"It's fatal only if the trail somehow leads to him," David Axelrod, chief strategist for President Obama, told the Washington Post. "If he ordered the lane closures, that would be a huge problem, especially after his statements this week. Otherwise, I am very, very reluctant to call it 'fatal.' One of the great flaws we have in our world is an impulse to judge these things in the moment as existential crises, of which, it turns out, there are very few in the annals of politics. If he deals firmly with the offender, and the trail doesn't lead directly back to him, my bet is that this will be a, well, bump in the road."
© Copyright IBTimes 2023. All rights reserved.