Will Buhari Pardon Boko Haram? Nigerian President Mulls Amnesty Deal In Exchange For Ceasefire With Militant Group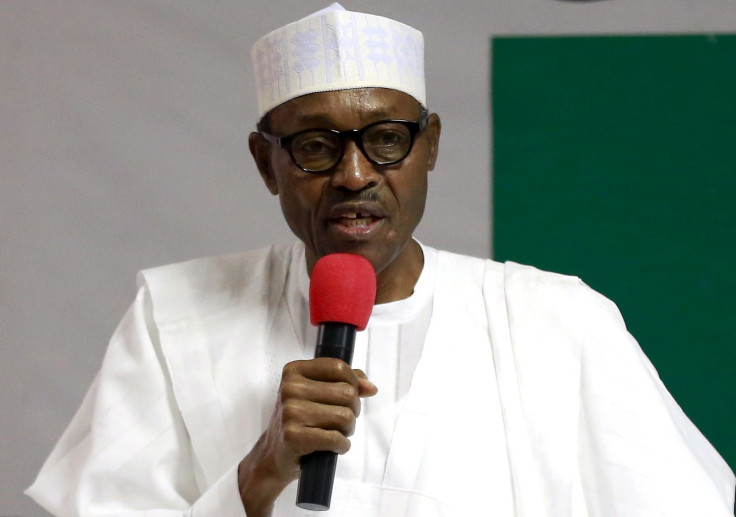 Nigerian President Muhammadu Buhari has reportedly approved amnesty for members of the Boko Haram terrorist group, a Nigerian news outlet reported Thursday. The country's leader was expected to make a public announcement after negotiations with the militants have progressed, an anonymous source close to the president reportedly told the Breaking Times.
Boko Haram fighters have been responsible for the deaths of more than 13,000 people since the violent insurgency was launched in 2009. The Nigerian military has stepped up its campaign in recent months as the militant group has expanded its attacks outside its stronghold in northeast Nigeria and threatened to destabilize neighboring countries.
The amnesty plan is reportedly already taking shape, although the militant group has not yet accepted the terms of the agreement and in the past its members have rejected laying down their arms in exchange for amnesty. "I can authoritatively tell you that the issue has gone beyond a plan, President Buhari has concluded on the issue, granted approvals and it will be announced soon," the source said.
During his presidential campaign earlier this year, Buhari, a former military general who vowed to defeat Boko Haram, said he would not engage the group in negotiations or offer amnesty. He recently lightened his stance, saying he would be willing to negotiate if members of the organization -- considered a terrorist group by both the U.S. and Nigeria -- were willing to consider a ceasefire, Breaking Times reported.
On Twitter, the leader received flak over the reported amnesty plans, even before an official announcement was made verifying the reports.
"There must be a strategy behind it that we may not know about. You know the president is a retired military general and just returned from a trip to the U.S. where he had discussions with President Obama on this Boko Haram issue. We can only watch events unfold within the next few days," a security source told Breaking Times.
Boko Haram seeks to drive out the Nigerian government from northeast Nigeria, a predominantly Muslim region, and establish in its place an Islamic state. The militants have lost territory in recent months, but have continued to carry out deadly attacks in Nigeria and neighboring countries. Abubakar Shekau, the group's leader, pledged allegience to the Islamic State group, operating out of Iraq and Syria, in March.
© Copyright IBTimes 2023. All rights reserved.