Will Donald Trump Start A War? China Willing To Work With President-Elect On Trade Issues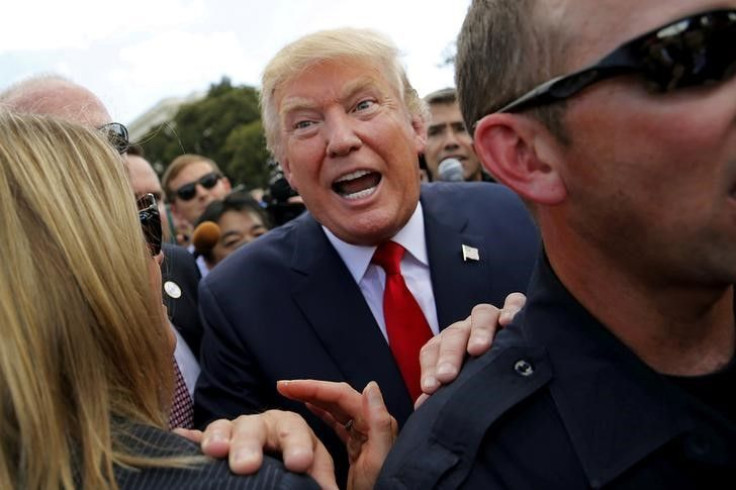 China said Thursday it was willing to work with the incoming Donald Trump administration to smoothen trade relations, adding that issues between Beijing and Washington could be resolved through talks.
Chinese Commerce Ministry spokesman Sun Jiwen said Beijing was open to working with the new U.S. administration to promote healthy trade relations that could be beneficial to both nations.
"I believe China and the United States can resolve any disputes through dialogue and negotiation and that the China-U.S. commercial relationship will not significantly stray from the path of mutual benefit," Sun reportedly said.
"Both sides benefit with cooperation, and both are hurt with conflict," he said.
Trump heavily criticized China's trade policy in the past, threatening to impose a 12 percent import tax on Chinese goods.
"I would tell them [the Chinese], you have devalued your currency yet again; it is not going to happen. The value of that is the equivalent of a 7 percent tax or a 12 percent tax. Because of the fact that you have done that we are going to charge you 12 percent coming in. And you know what? They're going to stop playing games with us," the president-elect said in an interview with the Economist in 2015. "Look, they have taken our jobs, they have taken our money, and on top of that they have loaned the money to us and we actually pay them interest now on money. We owe China and Japan each $1.4 trillion."
Since winning the elections, Trump further irked China when he spoke to Taiwanese President Tsai Ing-wen over the phone, which Beijing said violated the U.S.'s "one China" policy.
The real estate mogul's choice for commerce secretary, billionaire investor Wilbur Ross, also criticized China's trade policies saying he would find new ways to tackle them.
While the Chinese commerce ministry announced its willingness to work with the U.S., an editorial published in a leading local newspaper the Global Times said if Trump should choose to tax Chinese imports so heavily, "China will not hesitate to take revenge."
The Global Times, which is run by the ruling Communist Party's official People's Daily, is widely read and known for its nationalist views. However, the editorial cannot be viewed as sentiments of the ruling party or as official statements.
"There are few cases in modern history where only one party surrendered in a trade war; rather, the two parties ended up compromising with each other. How could Trump's team believe China would surrender without any countermeasures? The arrogant Trump team has underestimated China' ability to retaliate," the editorial read.
© Copyright IBTimes 2023. All rights reserved.