In War, China Supports Russia? Beijing Will Help Solve Ukrianian Crisis, Calls Kiev China's Friend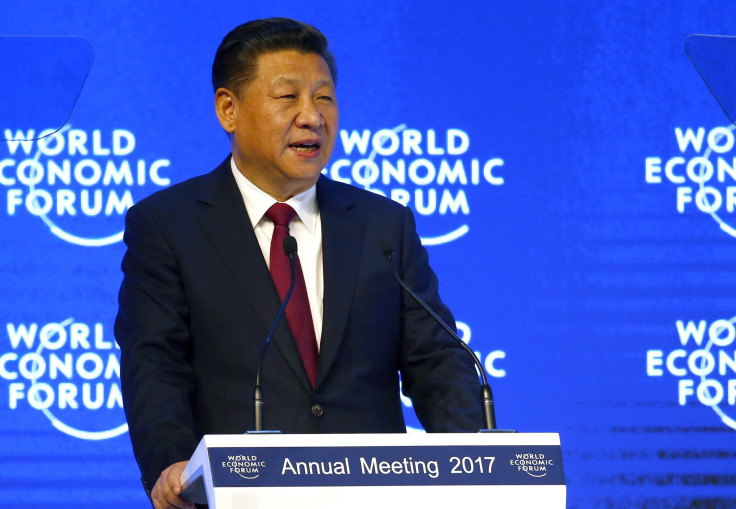 China announced late Tuesday it will play a practical role in helping to find a political solution to the Ukrainian crisis, calling the eastern European nation Beijing's friend. The Asian powerhouse has previously avoided playing any direct role in solving the crisis for fear of alienating Russia, one of China's biggest allies.
Chinese President Xi Jinping met his Ukrainian counterpart Petro Poroshenko on the sidelines of the ongoing World Economic Forum in Davos, Switzerland, the Chinese foreign ministry said, adding that Xi emphasized the years of friendship between Beijing and Kiev during the meeting.
"We genuinely hope that Ukraine maintains social stability and economic development, and are willing to play a constructive role in promoting a political resolution to the crisis," the Chinese foreign ministry reportedly said, paraphrasing Xi's talk with Poroshenko.
The ministry also added that the Ukrainian leader welcomed Chinese cooperation in areas like logistics, ports, steel and agriculture.
Xi also stressed the importance of a stable U.S.-China relationship when he met Vice President Joe Biden on the sidelines of the forum, the Chinese foreign ministry said late Tuesday.
"In the 38 years since the establishment of diplomatic relations, relations between the two countries have weathered wind and rain, but generally have continued to forge ahead," the Chinese foreign ministry reportedly said, based on the talks between Xi and Biden.
Washington's relationship with Beijing has been under the spotlight recently, following President-elect Donald Trump's sharp criticism of China, his threats to impose a 12 percent import tax on Chinese goods and his November call with Taiwanese President Tasi Ing-wen, which Beijing said violated Washington's "one China" policy.
Under the Obama administration, there had been "correct" developments in Sino-U.S. relations thanks to which important and positive results were achieved, according to the Chinese foreign ministry which cited Xi.
"The basic interests of the people of both countries and the world need China and the United States to work hard, to form a long-term, stable cooperative relationship," the Chinese president said.
Xi, the first Chinese president to address the World Economic Forum, told delegates in Switzerland there was "no point" in blaming economic globalization for the world's problems. He also warned other countries against adopting a policy of protectionism and urged nations to "remain committed to promoting free trade and investment through opening up."
"Pursuing protectionism is like locking oneself in a dark room. While wind and rain may be kept outside, so are light and air," Xi reportedly said.
© Copyright IBTimes 2023. All rights reserved.
FOLLOW MORE IBT NEWS ON THE BELOW CHANNELS