Will Greece Be Kicked Out Of Schengen Zone? Amid Refugee Crisis, EU Slams Greek Border Controls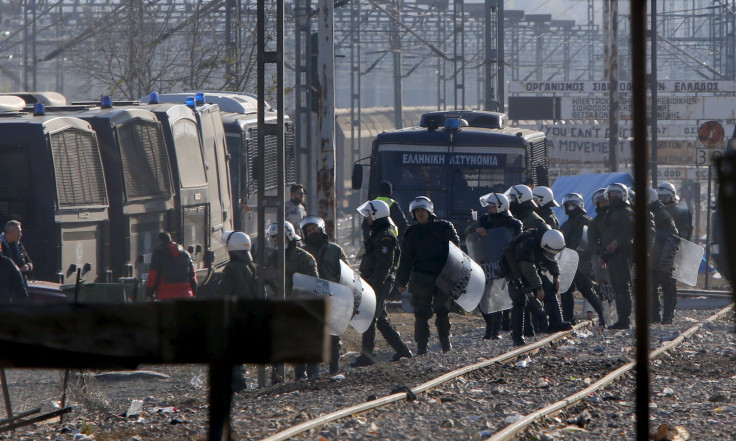 As the debate heats up over Europe's passport-free travel area, called the Schengen Zone, reeling under a massive influx of refugees from conflict-ridden countries in the Middle East and Africa, could Greece be the first to go? The European Union has slammed Greece in an investigation, a draft of which was published Wednesday, saying its management of its external borders has "serious deficiencies" and that as a result, "Greece is seriously neglecting its obligations."
Twenty-six countries — most but not all of the EU — make up the Schengen Zone, which allows travelers to move among member countries without border controls. This system came under scrutiny in 2015 with the refugee crisis. "There is no effective identification and registration of irregular migrants," the European Commission said in a press release announcing the findings of its Schengen Evaluation Report. "Fingerprints are not being systematically entered into the system and travel documents are not being systematically checked for the authenticity or against crucial security databases, such as SIS, Interpol and national databases."
The report drew on visits to the land border between Greece and Turkey and to the Greek islands of Chios and Samos in mid-November. Investigatiors looked at the presence of police and the coast guard, identification and registration processes and surveillance of sea borders.
In 2015, some 850,000 people traveled to Greece from Turkey, according to estimates from the United Nations refugee agency. So far this year, more than 31,000 have landed in Greece, arriving by sea. In response to the influx — more than 1 million entered the continent last year — numerous members of the Schengen Zone reintroduced temporary border controls, including France, Germany and Denmark. Two countries, Austria and Slovenia, announced in November they would build a 2.3-mile fence along their shared border.
The report's conclusions allow the European Commission to propose "remedial action" and certain recommendations for Greece to improve how it manages its borders. Greece would then have three months to implement those steps. If it fails and after three months "serious deficiencies persist," the commission could require Greece to reimpose border controls, to any extent, internally or externally.
"If we want to maintain our internal area of free movement, we must better manage our external borders," Dimitris Avramopoulos, the European Commission's migration and home affairs commissioner, said in a statement. He said the ultimate goal was for Greece to improve its external border controls so that the Schengen Zone could return to normal.
The Austrian interior minister, Johanna Mikl-Leitner, said Tuesday that "Schengen is on the brink of collapse." Austria has warned Greece that it could be temporarily expelled from the Schengen Zone, a threat that Germany and Sweden have reiterated. The three countries have taken in an estimated 90 percent of the refugees seeking asylum in the past year.
© Copyright IBTimes 2023. All rights reserved.