Will Hillary Clinton Run For President In 2016? Maybe.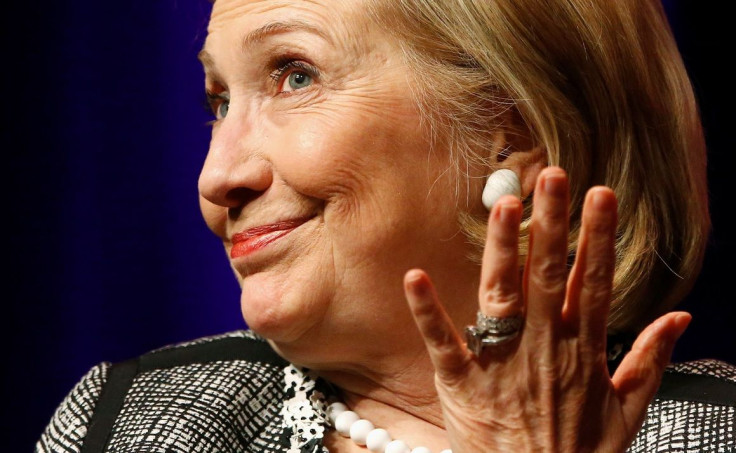 There's been a lot of chatter lately over whether former Secretary of State Hillary Clinton will run for president in 2016. Some have argued that Clinton has continued to run for president ever since she lost the primary to President Obama.
During a recent interview, Clinton said she is still deciding on whether to run, according CNN Breaking News. Though the arrival of her future grandchild is a factor, Clinton said, "There've been a lot of grandfathers who've done it."
Clinton told ABC News' Diane Sawyer in a June 9 interview that the 2012 Benghazi crisis was a key reason for her to run for president. On Monday, Clinton said she is "still looking for answers" regarding the Benghazi attacks, but added she was "very pleased" that a key suspect had been arrested.
Concerning the current crisis in Iraq, Clinton said she is "not prepared" to team up with Iran in the fight against the Iraqi militants. She also noted the Iraqi government made a "mistake" by not making an agreement with the U.S. to keep American troops in the embattled country.
But Clinton wasn't there to talk about her potential presidential campaign, the much-debated Benghazi incident or the crisis in Iraq. During the interview, the former FLOTUS hit on a slew of hot topics. Concerning same-sex marriage, she said: "I fully support marriage equality. Like most Americans I know, my views have changed over time."
She talked about her stance on guns: "We can't let a minority of people who hold a viewpoint terrorize the majority."
Clinton also spoke about recreational marijuana: "States are the laboratories of democracy. ... I want to wait and see what the evidence is."
As for immigration, Clinton said: "We have to reform our immigration system and we needed to do it yesterday."
Follow me on Twitter @mariamzarella
© Copyright IBTimes 2023. All rights reserved.