Will Iran Go To War? Tehran Wraps Up Military Drills Amid Tensions With US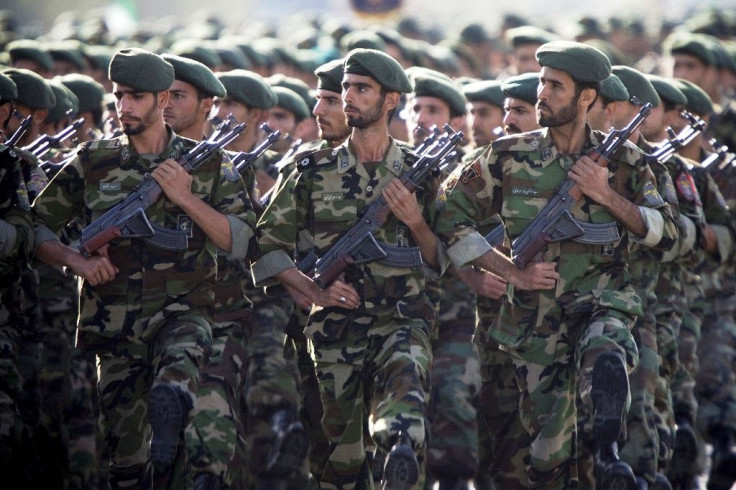 Iran's Islamic Revolutionary Guards Corps (IRGC) wrapped up its military drills Wednesday by launching precision-guided projectiles and heavy artillery fire in the northeastern part of the country, according to reports. The three-day exercises began Monday in central Iran and moved to the Islamic Republic's northeast Tuesday and Wednesday.
The IRGC Ground Forces, including the artillery, air defense, drone, infantry and air force units, participated in the exercises. The military's T-72 tank units Boraq personnel carriers — the modified Iranian version of Russian BMP-1 fighting vehicles — and BMP-2 armored vehicles were used in the drills. Drones were used by the IRGC Ground Forces to practice scouting missions, according to state-run Press TV.
The IRGC commander, Brig. Gen. Ali Akbar Pourjamshidian, said Wednesday that the drills are meant to strengthen the military's preparedness against enemy threats.
"The message carried by these drills is preparedness and awareness. We are prepared to confront whatever threat posed to the Islamic Republic's establishment. Of course, the Zionist regime is not of such proportions [to pose any such threats]," Pourjamshidian said, according to Press TV.
Last month, Iran conducted a ballistic missile test sparking concern. The U.S. said it is considering imposing fresh sanctions on the country, with President Donald Trump warning Iran that it had been "put on notice."
"I think it is now time for the Congress to take Iran on directly in terms of what they've done outside the nuclear program," Sen. Lindsey Graham, a member of the Senate Armed Services Committee, said Sunday during a panel discussion at the Munich Security Conference.
However, Iran's Foreign Minister Mohammed Javad Zarif retorted that imposing sanctions on the country will not get any results.
"We don't respond well to coercion. We don't respond well to sanctions, but we respond very well to mutual respect. We respond very well to arrangements to reach mutually acceptable scenarios," Zarif said Sunday.
© Copyright IBTimes 2023. All rights reserved.