Will Scotland Leave The UK? Sturgeon Confirms 2nd Independence Referendum After Brexit Fallout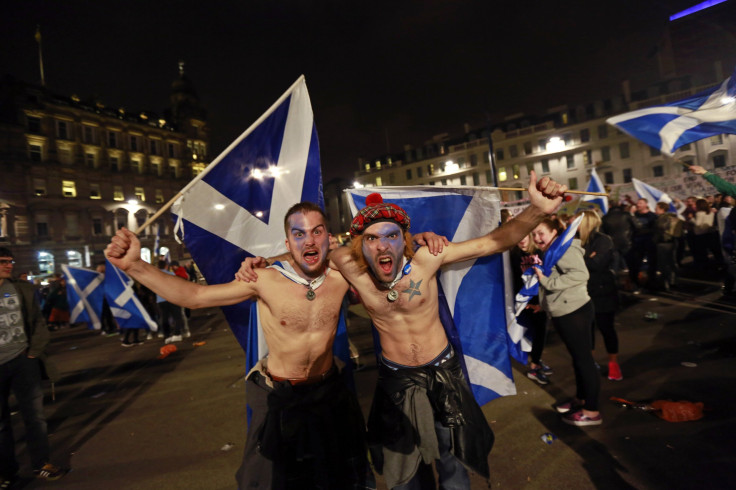 Scotland's First Minister Nicola Sturgeon confirmed Monday she would request permission from U.K. Prime Minister Theresa May to hold a referendum on Scottish independence after the U.K.'s parliament officially voted to exit the EU last year.
Scotland, which has been a part of the U.K. for over three centuries, held a referendum in 2014 to determine whether or not the region would secede from London, which ultimately saw Scotland choose to stay. Scottish voters, however, voiced serious opposition to the U.K.'s 2016 referendum that decided the nation would exit the EU, prompting talks of a second Scottish independence vote. London's conservative government has expressed reservations, but not officially responded to prior suggestions of a new vote by Sturgeon's pro-independence movement. Sturgeon's latest request, however, would likely prompt London to come up with an answer.
Read: Anger As London Rejects Scotland Independence Vote
"If Scotland is to have a real choice—when the terms of Brexit are known but before it is too late to choose our own course—then that choice must be offered between the autumn of next year, 2018, and the spring of 2019," Sturgeon told reporters, according to Reuters.
In order to advance her request, Sturgeon said she would ask Scottish legislators to draft an official Section 30 order, which deals specifically with the transfer of powers between the U.K. and Scotland, from May. Sturgeon and her supporters previously fought to secure certain EU post-Brexit privileges, however, such negotiations have not yet been formalized through the EU. When asked about the possibility of another Scottish independence referendum last month, U.K. defense minister Michael Fallon said, "No, forget it." Sturgeon responded by calling any attempt by May to block the vote a "disastrous move" and pledged to move forward with the idea.
Sturgeon revealed she would make these national aspirations official Monday at a press conference held at her official residence of Bute House in Edinburgh where she said it was "important that Scotland is able to exercise the right to choose our own future at a time when the options are clearer than they are now, but before it is too late to decide on our own path," according to BBC News.
Read: How Much Could Brexit Cost The UK?
The 2014 Scottish referendum saw residents support remaining in the U.K. by a 55 percent to 45 percent margin. Conservative head Ruth Davidson accused Sturgeon of sewing "division and uncertainty" and Scottish Labor leader Kezia Dugdale said the region was "already divided enough" without needing another independence vote. Sturgeon has argued that support for independence has risen considerably since the Brexit vote, in which 85 percent of Scottish voters elected to stay in the EU.
© Copyright IBTimes 2023. All rights reserved.