After Trump Refugee Ban, Canada, Scotland, Turkey Welcome Immigrants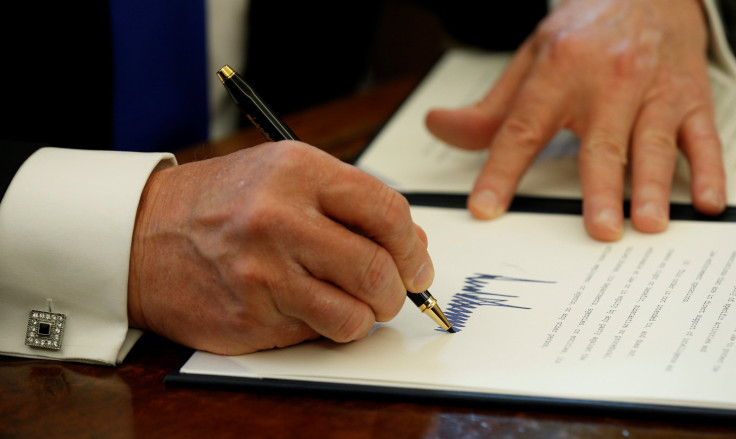 As protests broke out around the country against President Donald Trump's executive order banning Muslims from seven countries from entering the United States, and some foreign leaders also criticized the move, there were some nations that went a step further. Canada, Scotland and Turkey were among the countries whose leaders made open offers to immigrants after Trump's ban.
In two tweets Saturday, Canadian Prime Minister Justin Trudeau reaffirmed his country's commitment to welcoming refugees.
Canada resettled about 39,000 refugees from Syria between December 2015 and December 2016.
Scottish First Minister Nicola Sturgeon responded to President Trump's executive order by adding her own voice to Trudeau's tweet.
And on Sunday, Mehmet Simsek, the deputy prime minister of Turkey, said his country was already the world's largest host country for refugees, and would welcome more, especially if they were talented.
Trump on Friday signed an executive order that he said would allow for thorough vetting of refugees to ensure that "radical Islamic terrorists" do not enter the US. His order halted refugee arrivals into the country for 120 days and called for an immediate suspension of immigration from countries with ties to terror, including Syria, Yemen, Sudan, Somalia, Iraq, Iran and Libya, for a time period of 90 days. It also called for the complete suspension of intake of Syrian refugees for an indefinite period.
© Copyright IBTimes 2023. All rights reserved.