Will US Jews Move To Israel? Anti-Semitism, Hate Crimes To Increase Immigration, Israeli Politician Isaac Herzog Predicts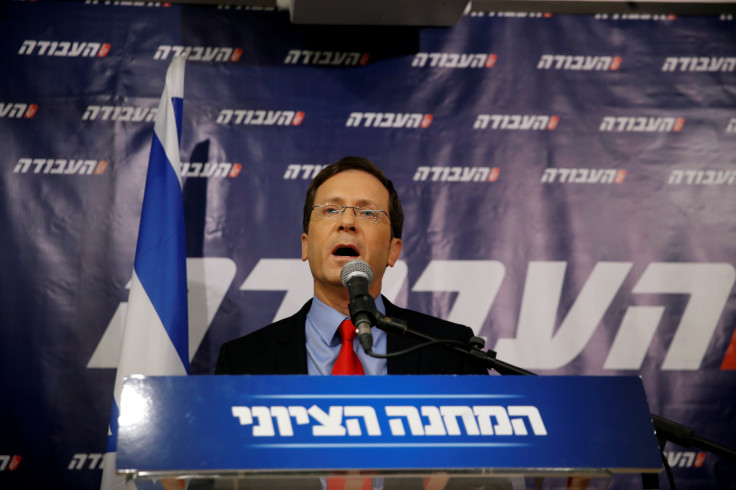 With anti-Semitic attacks in the United States on the rise, a prominent Israeli politician said Monday he thought American Jews could flood into the country in the Middle East. Isaac Herzog, leader of the opposition party, urged Prime Minister Benjamin Netanyahu to create an emergency plan to welcome large numbers of immigrants amid such instances in the U.S. and France, the Times of Israel reported.
"I wish to express my shock and vociferous condemnation of the outbreak of anti-Semitic incidents in the United States, France and other places around the world," Herzog said during a party meeting, according to the Times of Israel. "I call on the government to urgently prepare and establish and emergency national program for the possibility that we will see waves of our Jewish brothers immigrating to Israel."
There have been frequent anti-Semitic incidents following the election of President Donald Trump in November. Consider just the past few days: Monday multiple Jewish Community Centers and schools received bomb threats while at least 100 headstones were damaged at Jewish cemetery in Philadelphia on Sunday.
"I am sure that the US government will do all it can to put an end to this phenomenon with all its might," Herzog said of the anti-Semitic incidents.
Trump drew support from Neo-Nazi groups during the campaign and has left activist groups troubled during his brief presidency. On a day remembering the Holocaust, for instance, the White House purposefully didn't mention Jews in its statement. The Anti-Defamation League (ADL) has regularly condemned Trump's actions while in office.
"For the second time in a week, a group of cowards vandalized a Jewish cemetery, desecrating a resting place of people who could not defend themselves," ADL CEO Jonathan Greenblatt said Sunday in a statement after the incident in Philadelphia. "We call on the White House to do more than speak words about anti-Semitism."
But while some American activist groups have expressed concerns about Trump, Netanyahu has said the new president is a great friend to Israel and Jews worldwide.
"There is no greater supporter of the Jewish people and the Jewish state than President Donald Trump," he said in a joint press conference this month. "I think we should put that to rest."
© Copyright IBTimes 2023. All rights reserved.