Wilson Ramos Kidnapped: Washington Nationals in Shock (PHOTOS)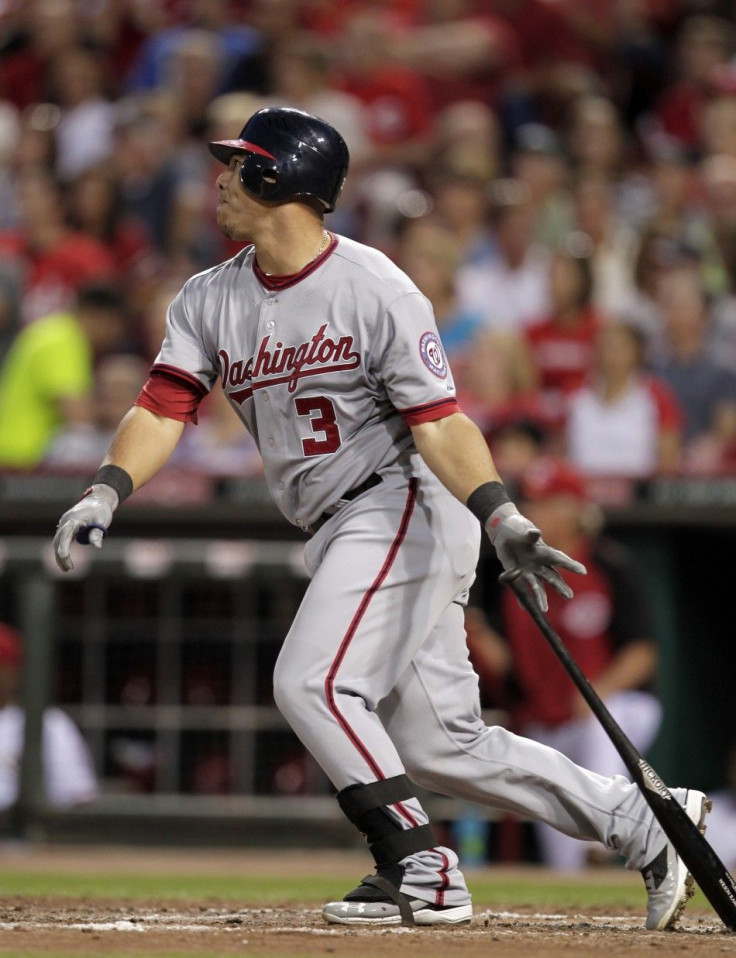 Wilson Abraham Ramos, 24, a Major League Baseball catcher for the Washington Nationals, was kidnapped near his home in Santa Ines, Venezuela on Wednesday night.
Around the local time 6:45pm on Wednesday, Ramos was outside the front door at his home, when an SUV approached, armed men got out and took him away, according to Ramos' agent, Gustavo Marcano.
''The abductors haven't made contact with the family or with anyone,'' vice president of the Venezuelan Professional Baseball League, Domingo Alvarez, said in a telephone interview. ''We're worried.''
Major League Baseball and the Nationals issued a joint statement, saying that the league's Department of Investigations was working with authorities.
''Our foremost concern is with Wilson Ramos and his family and our thoughts are with them at this time,'' the statement said, without no further comment.
The incident has surprised the nation's elite athletes.
Venezuela's government has assigned its top investigators for Ramos' case and the attention has fallen on the country's sharp rise in kidnappings for ransom, the Venezuela's government said Thursday.
The authorities have found kidnappers' vehicle SUV, which was abandoned in a nearby town Thursday morning, according to Justice Minister Tareck El Aissami, who regarded it ''a very important find'' and vowed to rescue Ramos and capture his abductors.
Among Latin American nations, murder rates in Venezuela is one of the highest. In the last several years, violent crimes have worsened. Kidnappings for ransom is a common crime in this country, which happens frequently. The rampant insecurity has become a big issue in the country and, currently many wealthy people had to well off their houses for protection.
According to Venezuelan police, 618 kidnappings were reported in 2009. However, only 52 kidnappings were reported in 1998. Moreover, the real number of current kidnappings might be much higher as some of them didn't report to the authorities.
Ramos is one of the many Venezuelans who play in the major leagues. Actually some of their families already have been targeted for kidnappings.
''Every major league player has his own security, but we don't know if he had his security there at that time,'' Alvarez said. According to Alvarez, Ramos is the first player to be himself kidnapped as in the past, the player's families were the kidnappers' target.
Now the young players have been taking additional security measures because of the risk of kidnappings, according to former Boston Red Sox slugger Tony Armas, who lives in Venezuela.
''But many of them are careless sometimes. No one seriously thinks that this can happen to us, and much less in a country like ours where people love baseball,'' Armas said in a telephone interview.
''Most of us came from humble families. We still have relatives who live in poor areas, we frequent those places and unfortunately the criminals are getting more soulless all the time,'' he said.
© Copyright IBTimes 2023. All rights reserved.