Wimbledon 2018: Serena Williams Receives Even More Support To Be Seeded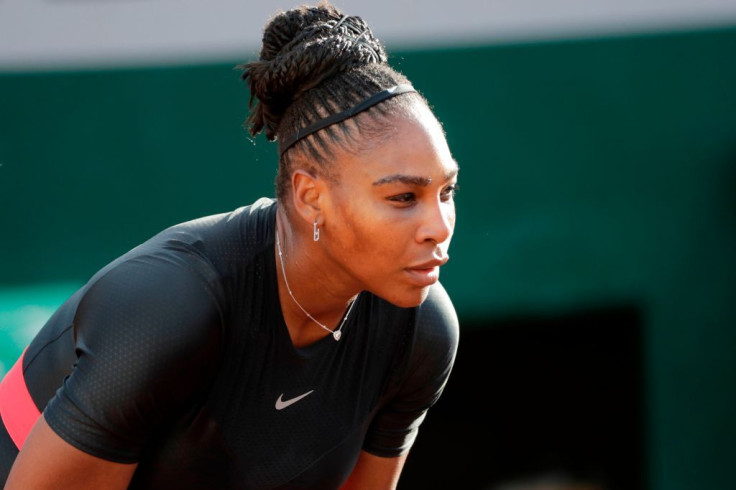 Former world No. 1 Serena Williams received even more support to be seeded ahead of Wimbledon which takes place next week.
Williams returned to Grand Slam action for the first time in 15 months at the French Open last month, but she remained unseeded due to her taking maternity leave last year, leading to many of her tennis rivals calling for a rule change.
Since the American's return to competitive action in March, Williams has been using a protected No. 1 ranking that allows her to enter events, but because of her lack of seeding, it increases the chances of her facing top opposition earlier on in tournaments. She can be given a seeding but it depends on tournament organizers who traditionally go by the Women's Tennis Association (WTA) rankings and Williams is currently ranked at 183.
With Wimbledon taking place next week, Richard Lewis, chief executive of the All England Club, will conduct a meeting Tuesday to determine whether Williams will receive a seeding at SW19 as 2018 Australian Open women's singles champions Caroline Wozniacki voiced her support for the 36-year-old.
"She's (Serena Williams) the greatest player to ever play the sport," Wozniacki told reporters. "Having won so many Grand Slams and being number one for so many years, she deserves a seeding."
Tennis legend John McEnroe also showed his support to Williams, despite the duo's differences last year due to a spat over whether she could defeat a player on the men's circuit. He argued that Williams being seeded does not only help her but also helps the current top eight seeds who would prefer not to face her early on.
"I don't think there would be one player that would complain, especially the top ones, if she was one of the top eight [seeds]," McEnroe explained. "Why in the world would they want to play her in the first, second or third round? Nor should they, in my opinion."
The WTA is considering a rule change that would allow players to be seeded if they take time away from the sport due to maternity leave, but such a change can only take effect next year. Regardless, Williams hopes a rule change eventually happens, even if it helps those other than herself.
"I think and I hope -- and it should be under review -- to change these rules. Maybe not in time for me, but for the next person," Williams said, as per ABC. "Maybe she's 25 and she wants to have a baby, but she doesn't want her career to be over. She wants to continue to play. So I think it's important to have those rules reviewed."
Williams impressed at the French Open with wins over Karolina Pliskova, Ashleigh Barty and Julia Goerges before withdrawing from her round of 16 clash with old rival Maria Sharapova due to a right pectoral muscle injury affecting her serve.
Her coach Patrick Mouratoglou expects her to compete at Wimbledon though and even make a deep run in the tournament.
"I think so [on Williams going far]. On that level, Roland Garros was fantastic because she started not competing great because she had not competed for so long," he explained. "But after the first set of second match the real Serena popped out."
"I think she is competitive, her level and fitness is back. Plus at Wimbledon she will have the small advantage because she has the serve, which can take her out of bad situations," he said.
Wimbledon takes place from July 2 to 15.
© Copyright IBTimes 2023. All rights reserved.