Window Blinds With Cords Lethal To Young Children; Scientists Call For Ban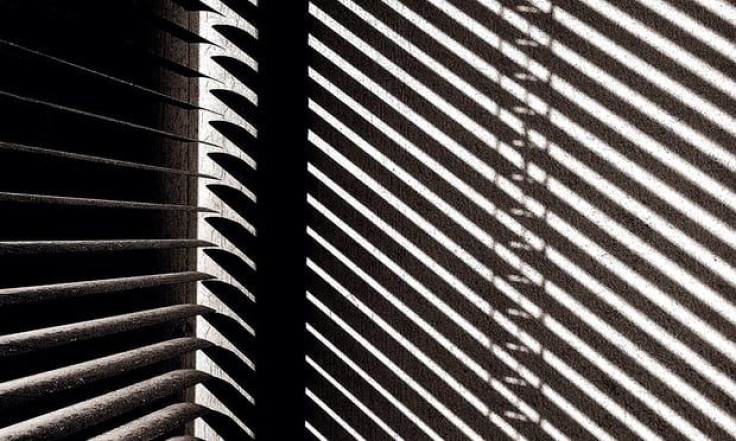 Children must be constantly monitored around the house for the first few years of their lives because even a secure home environment poses severe risks because of the exploring mentality kids possess. Based on a new study, researchers added window blinds with accessible cords or chains to the string of dangers around the house.
Data, based on figures from 100 accident and emergency departments across the United States which were then used to make national estimates, showed that in a month one child died from strangulation by these chords or chains.
The team of researchers from U.S. Child Injury Prevention Alliance, the Ohio State University and the Center for Injury Research and Policy at Nationwide Children's Hospital published a study in science journal Pediatrics in December, which said on an average in a month one child in the country has a fatal accident, usually after becoming entangled in cords or chains, and at least 17,000 kids under the age of six were treated for injuries due to these chords between 1990 to 2015 in a 26-year period .
Being struck or cut were the most common types of injury. More than 93 percent of these injuries were treated and children were sent home from the emergency department. But, an alarming 271 deaths were attributed to window blinds over the 26-year period, 94 percent of which were a result of children becoming entangled in cords or chains.
"There is a misperception that if we just watch our kids carefully, they will be safe. But even the best parent in the world cannot watch their child every second of every day," said Gary Smith, MD, DrPH, senior author of this study and director of the Center for Injury Research and Policy at Nationwide Children's Hospital in Ohio.
"A curious child can quickly get entangled in a window blind cord. This can lead to strangulation within minutes, and the parent may not hear a thing because the child often can't make a sound while this is happening," he added in a press release on EurekAlret .
The team added in the study the figures from medical data were lower than the real figures since they only included incidents that involved a trip to the emergency room.
"These things happen quickly," said Smith, adding that a safe environment was the only way to prevent such incidents.
The team felt these accidents were particularly dangerous and prone to cause severe harm or death because they happen swiftly and silently. Increased pressure on the throat is a huge risk because most kids below the age of six lack the dexterity to free themselves of cords.
"Window blind strangulation incidents can be fatal within minutes and can occur silently," the researchers warned in the study.
They feel a full ban on blinds is the only way out of this possibly fatal problem.
"Frankly enough is enough, kids are dying," said Smith. "We are at a watershed moment where we have to make this decision and it is simply, to me, unconscionable that we would continue to stand by, allow children to die, and simply say, 'well, there's nothing we can do about it.'"
© Copyright IBTimes 2023. All rights reserved.