Winter Weather Forecast: More Snow For US Northeast As Utah, Colorado See Record High Temperatures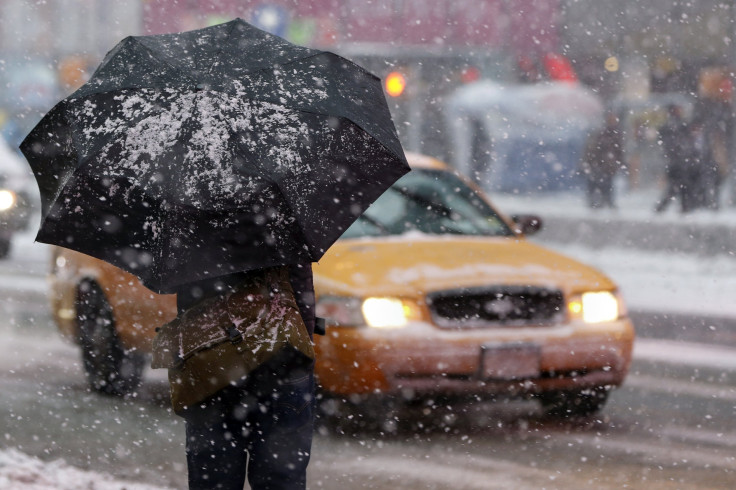 More snow in the Northeast and record warm temperatures in Utah and Colorado illustrate the very different ways Americans experienced winter this weekend. The latest in a string of winter storms to pound the East Coast was expected to bring below-freezing temperatures and six to 12 inches of snow from New York to New England, with the heaviest snowfall forecast for Monday, AccuWeather reported. More than 2,200 miles away in Salt Lake City, record highs were broken Saturday as the city saw its warmest Feb. 7 in more than 120 years.
Temperatures in Salt Lake City Saturday were around 68 degrees Fahrenheit, surpassing the previous record of 63 degrees set in 1886, the National Weather Service reported. In fact, every day since Jan. 5 has been warmer than average in Salt Lake City, the weather agency said.
Salt Lake City wasn't the only city breaking records Saturday. Though not a record, Denver experienced its second day in a row of warmth as temperatures in the metropolitan area crept up to a comfortable 72 degrees Fahrenheit by noon, just passing the city's historic Feb. 7 high of 71 degrees in 1987, the Denver Post reported. However, the rising temperatures in Denver had yet to break the city's all-time high for February of 77 degrees.
Although last year was the warmest year on record -- a testament to earth's changing climate -- weather experts have warned against tying any one weather phenomenon, no matter how whacky, to manmade climate change. "You cannot link an individual extreme event such as a northeaster snow event, such as a cold air outbreak, such as a severe weather outbreak to global warming," Wayne Higgins, director of the National Oceanic and Atmospheric Administration's (NOAA) Office of Oceanic Research, told Voice of America last week. At the same time, scientists have concluded the rise in greenhouse gas emissions has certainly had a hand in altering earth's climate and would continue to do so for the foreseeable future, Higgins said. The majority of the planet's warming has occurred in the past 30 years, NOAA said recently.
Meteorologists have predicted more snow ahead for the U.S. Northeast Monday, making travel in the region potentially hazardous. Flight delays were predicted for Boston and New York City and as far west as Buffalo, New York, Cleveland and Detroit. So-called Winter Storm Marcus -- so dubbed by the Weather Channel -- was expected to bring the most snow to northern Connecticut, Massachusetts, New Hampshire, New York, Rhode Island and Vermont, Weather.com predicted.
© Copyright IBTimes 2023. All rights reserved.