Wisconsin Police Officer Involved In Fatal Shooting Will Not Be Brought Up On Charges; Twitter Reacts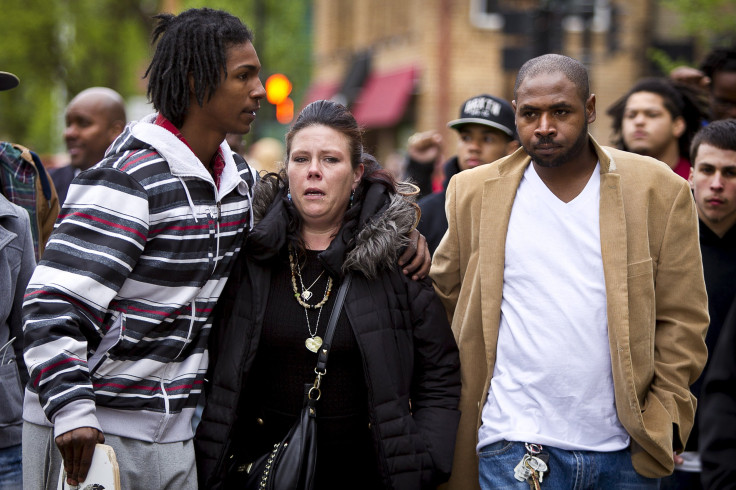 UPDATED (8:45 p.m. EDT on 5/12/2015): The community in Madison, Wisconsin. continued to engage in non-violent demonstrations throughout the city including blocking traffic on some roads. Meanwhile, Tony Robinson's mother, Andrea Irwin, told CNN that she's planning to file a civil lawsuit in order to seek justice for her deceased son.
"The things that have taken place since my son passed and the things that have been done to my family, to me, they've gone above and beyond to try to make sure they kick me when I'm down," Irwin told CNN's Anderson Cooper (via KWCH12). "They have done a smear campaign against my child and against me since this all began."
UPDATED (5:58 p.m. EDT on 5/12/2015): A spokesperson for the family has said there are several inconsistencies with the DA's report, which had just recently been given to them. However, the relatives of Tony Robinson are calling for "peaceful" and "calm" demonstrations in the coming hours while the community expresses their frustration and anger with the DA's decision.
Original story follows:
Matt Kenny, the police officer responsible for the shooting death of 19-year-old Tony Robinson in Madison, Wisconsin, on March 6, will not be brought up on charges. The news was announced earlier Tuesday, and now both the community and the victim's family are decrying the results of the Dane County District Attorney's decision.
"I conclude that this tragic and unfortunate death was the result of a lawful use of deadly police force and that no charges should be brought against Officer Kenny in the death of Tony Robinson Jr." District Attorney Ismael Ozanne said Tuesday (via CNN).
Many in the community are worried that the cavalcade of protests in the wake of the death of the teen will turn violent. Robinson, a biracial man, was in his apartment reportedly high on mushrooms when Kenny was called to the scene and forced his way into the home. A physical altercation resulted in a concussion for the officer and the death of Robinson.
Many are now worried that the district attorney's decision will result in protests or even rioting. However, it has been more than one hour since the decision was announced and there have been no reports from the Madison Police Department of any violence. Meanwhile, the city and the country are waiting to hear from Robinson's family, who are expected to speak within the hour. Many believe the family will call for peaceful protests. However, many people are already taking to social media to make their voices heard:
As of 6 p.m. EDT, it appearted that the majority of the people on the streets were engaging in nonviolent protests such as sit-ins and songs. International Business Times will continue to update this page and other coverage as things in Wisconsin develop.
© Copyright IBTimes 2022. All rights reserved.
FOLLOW MORE IBT NEWS ON THE BELOW CHANNELS