Tony Robinson Shooting: Will Police Officer Matt Kenny Face Criminal Charges? Decision Coming Soon, Wisconsin DA Says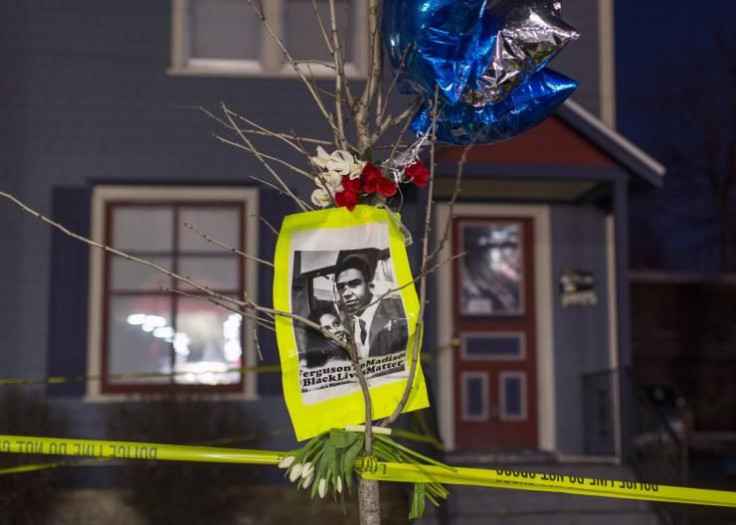 The district attorney of Dane County, Wisconsin, will announce on Tuesday whether he plans to file criminal charges against Matt Kenny, the Madison police officer who fatally shot Tony Robinson Jr. in March. District Attorney Ismael Ozanne made the statement on Sunday, after previously stating he would give 48 hours before announcing his final decision, according to the Milwaukee-Wisconsin Journal Sentinel.
Robinson, a biracial 19-year-old who identified as black, died in his residence on March 6 after what police described as a struggle in which he assaulted the officer responding to a call. Details of the incident have not been released, according to the Guardian.
Robinson's death sparked protests around Madison in March, with demonstrators chanting, "Black lives matter," and other phrases. At the time, Madison Police Chief Mike Koval said comparisons to the 2014 shooting death of Michael Brown in Ferguoson, Missouri, were inevitable given the similar circumstances of an unarmed black teenager losing his life at the hands of a white police officer.
"To the extent that you have, again, a person of color, unarmed who subsequently loses his life at the hands of the police, I can't very well distance myself from that brutal reality," Koval said at the time.
Robinson's death underscored escalating tensions between police departments and many black communities, a gulf that gained national attention with Brown's death last year and has intensified with reports of similar incidents in cities across the country.
Kenny, 45, is a 12-year veteran of the Madison police force, who in 2007 had been involved in the shooting death of a man who pointed a pellet gun at police. The death was ultimately ruled "suicide by cop."
More than 1,000 people attended Robinson's funeral on March 16.
© Copyright IBTimes 2022. All rights reserved.
FOLLOW MORE IBT NEWS ON THE BELOW CHANNELS