WNBA Player's Career In Jeopardy Due To COVID-19 Effects: 'I Was Spitting Up Blood'
KEY POINTS
Asia Durr tested positive for COVID-19 in mid-2020
Her body has been affected by the virus since
The New York Liberty guard will skip the 2021 season
New York Liberty guard Asia Durr has made the difficult decision to sit out the upcoming 2021 WNBA season due to the still lingering effects of COVID-19.
The Liberty placed Durr in a full-season suspension list with "personal reasons" as the qualification. She will miss her second season in a row.
Durr opened up on how serious the virus has affected her body and jeopardized her playing career in an interview last January, per HBO Real Sports.
The 5-foot-11 guard was first tested positive for the virus in June 2020, causing her to skip the WNBA bubble resumption.
Since then, it has been an uphill battle for the second overall pick of the 2019 WNBA Draft.
"It's really challenging for me. But I've talked to doctors and they've told me I'm not cleared yet. I'm not cleared to be able to do anything physically, which could cause flare-ups," Durr said in January.
"And that's what's really hard for me because in life whenever something was hard I would go and play. I can't even do that now. I can't even shoot a free throw."
Durr did not only miss her sophomore year in the league but also skipped what could have been overseas commitments with European clubs.
She had been preparing to return to action, but the latest development has also postponed that goal.
The Louisville product has played only 18 games in her WNBA career when she averaged 9.7 points, 1.6 rebounds, and 1.7 assists in her rookie season.
"There are days where I feel great like I could go out and go to the store or I could clean up," Durr added.
"And then there are days where I'm like, 'I just have to stay in the bed,' and you just feel like you got hit by a bus."
The effects of COVID-19 on Durr's body show that the virus affects people differently, depending on a variety of factors, and that it should still be taken seriously in spite of vaccines already available.
"I couldn't breathe. I was spitting up blood. It was just lung pain that was just so severe. It felt like somebody took a long knife and was just stabbing you in your lungs each second," she shared back then.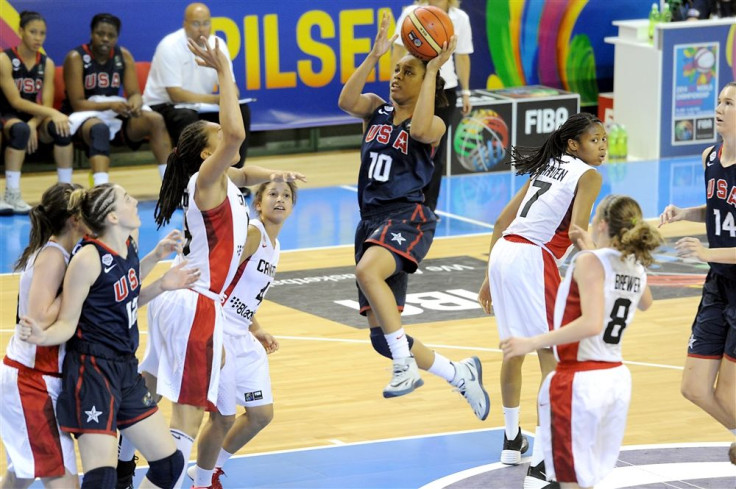 © Copyright IBTimes 2023. All rights reserved.