WNBA's Elena Delle Donne, Queer Advocate, Is Using Her Voice To Inspire
KEY POINTS
Elena Delle Donne came out publicly in 2016, sharing her relationship
The two-time WNBA MVP married partner Amanda Clifton in 2017
As a "queer advocate," Delle Donne is inspiring those like her
Growing up being unable to relate to other people regarding her sexuality had Elena Delle Donne confused.
To make things worse, it did not only bother the two-time WNBA MVP as it also made her feel she was doing something wrong.
"It was confusing to me what I was going through and I didn't even have the words and the understanding to figure out why I was feeling a certain way, why I felt it was a wrong feeling to have," Delle Donne bared in a recent USA Today video.
"Because I was not able to see other people who were like me, I was super confused."
It looks like the 6-foot-5 superstar has carried the memory with her throughout her basketball journey and used it as a tipping point to make sure others wouldn't experience the same situation anymore.
"[It's] so important to me to be a queer advocate because when I was younger I can't remember that many people who were queer," she said, recalling that she just wanted to shed more light to her own love story back then.
When Delle Donne came out publicly, she couldn't have timed it more perfectly, virtually announcing it through a Vogue magazine feature published in the midst of her 2016 Rio Olympics campaign.
The article was simply intended to highlight the six-time All-Star's life outside of hoops, and Delle Donne felt excluding then-girlfriend Amanda Clifton wouldn't be fair.
She eventually shared the relationship, coming out publicly in the process.
"They were doing an article that was kind of they wanted to learn about what I was doing with my life outside of basketball and it was just a time where I felt like if I didn't share Amanda, it didn't make sense to do the article," Delle Donne said.
The response overwhelmed the Washington Mystics star, to a point it almost distracted Delle Donne from her gold medal chase.
"I was at my first Olympics when it came out so I was like, 'Oh my goodness, this is like too much attention right now, I just want to focus on my first Olympics, I was nervous enough,'" Delle Donne recalled.
"I tried to be as open with my relationship with Amanda and my journey and hopefully that will help somebody else who might be confused or struggling with their sexuality."
But the "outpour of support" towards the decision, which Delle Donne described as "meaningful," has helped her in embracing who she truly is.
After winning the women's basketball Olympic gold medal, Delle Donne and Clifton tied the knot in 2017.
Now a queer advocate, Delle Donne, together with her wife, is using her platform and influence to inspire those like them, and give a story they can relate to so they wouldn't feel alone.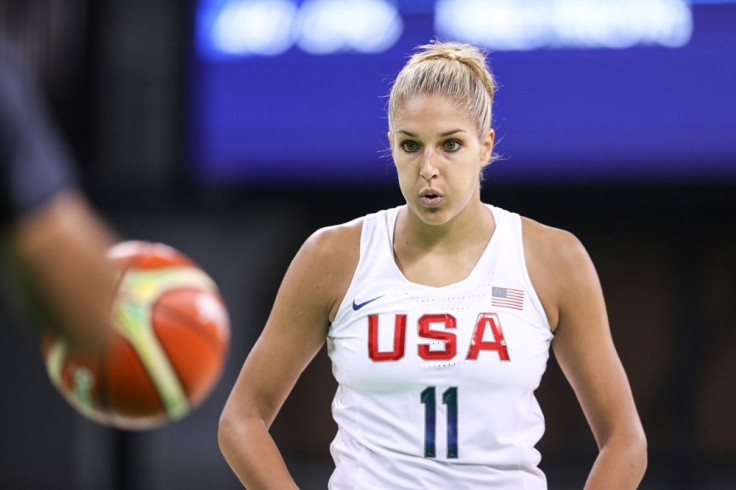 © Copyright IBTimes 2023. All rights reserved.