Woman Says Her Taxi Driver's Friend Raped Her In Forest, Suspects Missing
A 25-year-old woman alleged her cab driver's friend, who was accompanying her on the ride she booked, raped her. The incident took place in the Greater Noida, a city in the northern Indian state of Uttar Pradesh.
According to the woman's complaint, she had booked a cab with the ride-sharing service Ola on Thursday evening. When she boarded the cab, there was another man present. The driver reportedly told the woman, who works in a BPO, that the other man was his friend and would be dropped off at a nearby area.
Police said the woman alleged that the driver parked the vehicle at a deserted location and left the duo near a forest area. The driver's friend allegedly raped her in the forest area but the woman somehow managed to escape.
The woman, who has not been identified, also alleged that she was forced to drink alcohol.
Some local reports earlier said the woman was gang-raped by the driver and his friend. More details about the case are yet to be revealed. The driver and his friend are reportedly on the run.
"We have launched a search to arrest the person involved in the crime," Shailendra Pratap Singh, station officer from the Jarcha police station, was quoted as saying by local newspaper Times of India.
Police in Uttar Pradesh said at least six people have been detained in connection with the case.
The incident comes amid a spate of sexual assault cases in India. In the recent weeks, several gang-rape cases have been filed, with most of them involving minors.
Earlier this month, people of India protested over the gang-rape of an 8-year-old Muslim girl in a Hindu shrine. The girl was kidnapped, drugged and gang-raped for several days. The nationwide outrage following the case was the first on such a large scale since 2012, when a 23-year-old medical student was gang-raped and killed on a moving bus in New Delhi.
The horrific case of 2012 had prompted calls for tougher laws to address the growing number of sexual assault cases in the country. According to reports, there are nearly 39,000 sexual assaults that occur in India every year.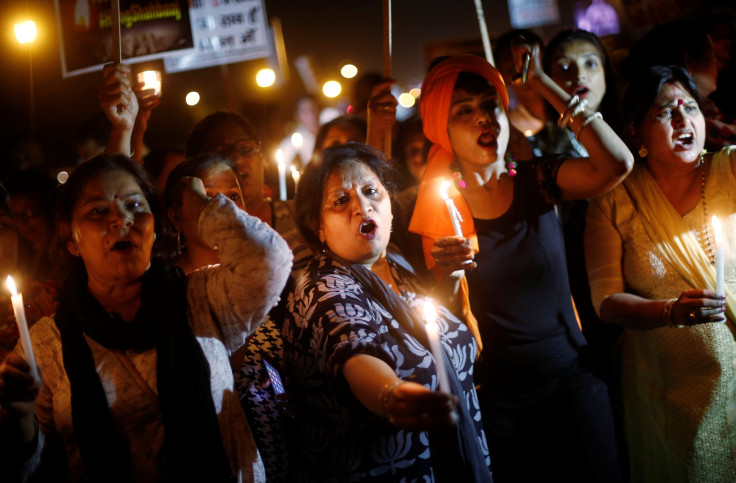 © Copyright IBTimes 2023. All rights reserved.