Women Freezing Cold In Offices Because Men Control The Thermostat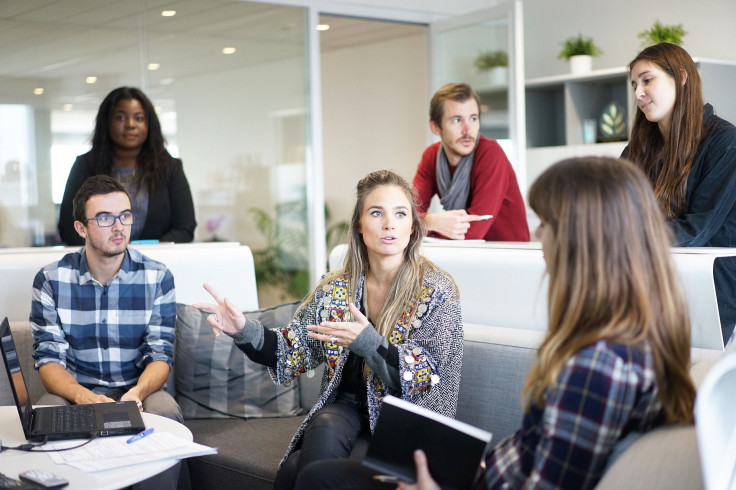 For the women who wear their coats and scarves at their desks while their male coworkers laugh and talk about how comfortable the office temperature is: You are not crazy. The debate over the workplace thermostat has been raging for years but researchers say men only appear so cool and collected because the temperature was set to meet their needs.
How is it possible that a thermostat could be biased against women? A study in the journal Nature Climate Change reports that the model on which these indoor climates are designed was created in the 1960s — when there were far fewer women in these workplaces — and is based on the average man's metabolic rate. The researchers say that as a result, the model "may overestimate female metabolic rate by up to 35 percent."
The team looked at the actual metabolic rate for women working in an office and found that it is "significantly lower" than what is considered the standard rate.
"With these results we argue that the current metabolic standards should be adjusted by including the actual values for females to reduce gender-discriminating bias in thermal comfort predictions," according to the study."
While men may on average appreciate an office temperature around 71 or 72 degrees Fahrenheit, women may prefer a temperature closer to 77 degrees.
It's not just women who might be suffering in the cold — the researchers suggest that seniors may also find slightly warmer office temperatures comfortable.
Other factors that play into a person's thermal balance include the insulation abilities of a person's skin, with overweight people having more fat tissue that could keep them warm. Sex and age also affect the body tissue's power in keeping someone warm.
But what does this have to do with climate change, as the journal name suggests? The researchers argue that more appropriate thermostat settings could make buildings more energy-efficient, because the people working inside them behave in a way that affects their energy consumption, such as by opening or closing windows. Energy consumption of office buildings, in turn, influences the amount of carbon dioxide emissions in an area.
Office buildings might "be intrinsically non-energy-efficient in providing comfort to females," the study says. "An accurate representation of thermal demand of all occupants leads to actual energy consumption predictions and real energy savings of buildings."
In the cases that a person is always cold but the thermostat is not too low, there could be many different causes, including a blood disorder called anemia in which a person doesn't have enough red blood cells to carry oxygen through the body; an underactive thyroid or pituitary gland; or even anxiety.
© Copyright IBTimes 2023. All rights reserved.